Not So Small Town | By Mysti Koontz

10/01/2010 03:20PM ● Published by Anonymous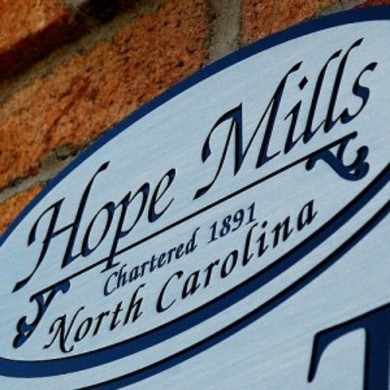 HOPE MILLS
The exotic yogurt and gelato shop known as Tuttimelon is only available in the United States in two places: California and, you guessed it, right here.  Surrounded by open spaces and farmland, this small town was once known for its cotton mills; today is it is one of the fastest-growing communities in southeastern North Carolina.  "While the rest of the country has fallen into a recession," said Mike Bailey, city planner, "that has definitely not  been the case for Hope Mills."  His office has issued residential permits for 349 houses since January 2009 and permits for numerous commercial projects including: a five-story hotel, 14-screen movie theater, multiple shopping centers, a large storage facility, auto parts store, credit union and a state-of-the-art day care. More projects are underway: a bank, amusement park and two-story medical center. And there's even more yet to come: two new grocery stores and Lowe's Home Improvement, slated to begin construction in 2011.
To say Hope Mills is growing may be an understatement.  But the city has not forgotten its roots, far from it. This month, while facing a future brimming with change, residents will celebrate their heritage with an old  fashioned gala. The annual Ole Mills Day festival will welcome guests with the simmering smell of chili as  contestants for the Hope Mills Chamber of Commerce's annual cook-off spoon up a bit of scrumptious  competition. It's just one of many scheduled activities in a jam-packed day Hope Mills residents have much to celebrate. Jan Spell is the Chamber's president and a "local" since 1983, back when there was not much in the way of conveniences families expect these days. She laughs as she recalls how residents cheered over the  opening of their own McDonald's restaurant.
Spell and her husband have worked in real estate for more than 30 years and have watched Hope Mills grow up, in a sense, to what it is today. Yet Spell is proud to say that the town has kept its backyard ambiance even as she counts the number of businesses that have opened in the last year with pleasure.  "There is a grand opening almost every week," she said, "and I try to be at every one of them." But she can still drive down Hope Mills Road and wave a friendly hand at almost every business owner, most of whom she knows.  Tuttimelon's owners, brothers David and Mike Ye, saw the growth in Hope Mills and reasoned that the town would be a  perfect match for their store. With a location right near the Millstone movie theater, they've found a ready  audience for their nearly endless array of gelatos, frozen yogurts and toppings. 
Those quaint downtown streets have begun to swell with traffic as new businesses move in and subdivisions expand.  Good schools coupled with new businesses are drawing in flocks of young families, businesses like Village Style Shop & Day Spa, a full-service salon, or Tuttimelon, which has taken frozen treats to a new level with flavors like pomegranate, taro and key-lime pie. Amenities that once required a drive to Fayetteville are  right here.  Fayettevillians just might find themselves driving south for a day of pampering, a round of Putt  Putt, or to take in a movie on the big screen.  Hope Mills residents, while proud of where they came from, can be excited about where they are going.
living