In the Heart of Dixie

07/06/2011 12:31PM ● Published by Anonymous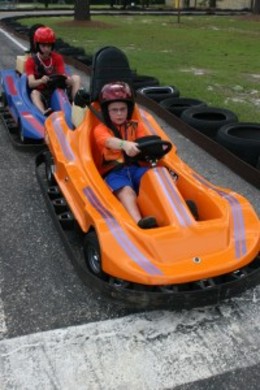 A Christian camp is a positive retreat for local kids
By Stephanie Brigman
Nestled in the Sandhills of Eastern North Carolina, Camp Dixie's lakeside setting and summer camp are bound to leave fond camp memories for children. Camp Dixie offers daycamp for younger campers or the full overnight camp experience broken into age groups for older children.
Anticipation runs high, as campers and parents line the road for a mile outside of the gates at Camp Dixie. Whether they are newcomers or camp veterans, these kids can already feel the excitement of the week ahead.
Summer days filled with playing games, creating lifelong friendships, exploring opportunities and learning more about the Gospel not only opens new possibilities for campers, but inspires them as well.
Alexandria Wiggs first attended the camp when she was in the sixth grade and for the next five years, Wiggs looked forward to that one week during the summer when she could leave the stress of life at the camp gate and enjoy the fun, positive atmosphere of Camp Dixie.
"[Before] that one week every summer at that amazing place, we all had pretty rough and stressful school years," Wiggs said. "But by the time Camp Dixie came around, it would feel like a cup of cool water — so refreshing. Something you really needed after being so emotionally, physically and spiritually worn down from the stress that everyday life brings. Nothing will ever match the feeling in my stomach when I drove through those gates. I instantly felt like I was home."
Founded in 1967 as a non-profit Advent Christian camp and conference center, Camp Dixie is open only to private organizations and has provided space for church retreats, conferences, non-profit organization training sessions and private summer camps hosted by various churches. Located on Highway 87, the camp's large acreage and natural beauty is a serene escape for all ages, but the camp is best known for the summer camp sessions.
Whether campers are competing to prove that their gender is best during Boys vs. Girls day, trying to eat pickles soaked in V8 juice faster than their opponents, or worshiping in the chapel, they agree that Camp Dixie is an unforgettable experience.
The camp hosts five summer camp sessions for children ages 4 through Grade 12. Sessions are based on the grade the camper will enter the following fall semester and are heavily influenced by a camp theme chosen by staff members. Past themes have included mystery and western, and campers, as well as parents, enjoy the fun integrated into each theme.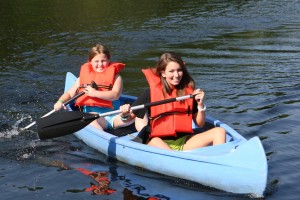 Beginning in June, the first camp session is an overnight retreat and introduction to camp for children ages 4 through Grade 2 who are invited to experience activities with the comfort of their parents nearby. The following four sessions last for six days and are for older children and teens. Campers are able to participate in canoeing, catapulting off of the Blob, an inflatable air cushion on the water, and camping in a tent, among many other new opportunities. They may also choose one elective they would like to learn about such as jewelry making, photography, music or sports.
"We think that one thing that all parents have in common is that they want good life experiences for their kids and they're going to get that here," said Lana Jernigan, the Director of Ministry at Camp Dixie. "They're going to make new friendships. They're going to try new things that they haven't perhaps dared to try before. They're going to learn a new skill. Their self-esteem will be built up. They'll learn to work together with other people for a common goal. It's just a good life experience. I think every child should have a chance to be at summer camp for a week. It's just a really good environment for kids."
Senior campers in Grades 9 through 12 also have the option to take part in the Counselors-In-Training Program and are later given the opportunity to work alongside a camp counselor. Throughout this experience, CITs witness the significant role that counselors play in their campers' lives as mentors and friends.
As a camper, Wiggs was able to have that strong bond with her counselors and continues to turn to them for friendship and advice.
"They open up to you like they've known you your whole life," said Wiggs. "You can really open up to them and be real, knowing that they're not going to judge you or look down on you because you're coming to them with all your life's problems."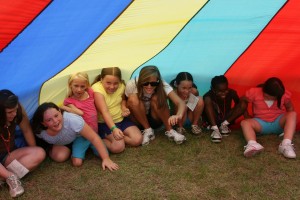 Additionally, many counselors and staff members continue those relationships with campers beyond the summer and are involved with a mentoring program called Project SAM. As an extension of camp, this special group travels across North Carolina to meet with high school students individually and then together as a whole throughout the school year.
"It's not just about a summer job," said Jernigan. "It's about that they're investing in other students because someone invested in them. That aspect of building positive relationships is so important."
Fellowship, games and new experiences are fundamental aspects of Camp Dixie, but what counselors and staff members continue to emphasize most is the camp's mission "to promote the Gospel of Christ through evangelism and discipleship." Bible stories, evening chapel services, and Biblical application in life's most challenging issues are just a few of the ways the Christ-centered staff teaches campers about the value of having a relationship with Jesus Christ.
"I think that a lot of people in society today have a lot of negative impressions of Christianity," said Jernigan, "and maybe we can be one step along the way that helps them process things to really see the Christ way and how He lived; that we could do some things to change their mindset as far as negative impressions that they've had."
In an attempt to give all children the chance to attend summer camp, Camp Dixie annually hosts the Tony Jernigan Golf Tournament. All proceeds from the tournament go to provide scholarships for families who are financially unable to send their children to camp.
The camp also accommodates children with special needs to ensure that all campers are able to participate in games and activities.
When Friday arrives and the last bag is packed, campers reminisce of their week at Camp Dixie as they browse through pictures and watch the camp DVD, filled with memories from the summer. They look forward to the upcoming year, knowing that once the beautiful, summertime weather rolls in, camp is just around the corner.
living