A Dog's Life

01/03/2012 04:06PM ● Published by Jennifer Gonzalez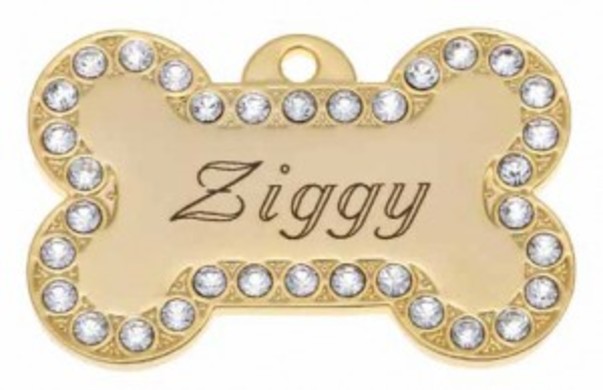 We pamper them. We bring them wherever we go. We surprise them with something new on special occasions. We even give them holiday and birthday presents. Judging by how much money we're willing to spend on on our pets, they are more than furry companions — they are valued members of our families.
According to the American Pet Products Association, it is estimated that $50.84 billion was spent on our pets in the United States in 2011, and that's not just a national trend. Lo­cal pet owners are doting on their canine companions in in­creasing and sometimes surprising ways.
Vonda Dunn, the co-owner of Great Paws Pet Spa on Syca­more Dairy Road said that people are more inclined to pam­per their pets these days because the role of pets in our lives has changed.
"They're so much more like family now, as opposed to just being property," Dunn said. "In the old days, a dog was just a thing, now it's a loved one."
From high-end items to high-tech items, products for pets now extend beyond traditional necessities to include luxury toys, accessories and trips to the day spa.
One local indoor-outdoor posh kennel, Pet Starz, dou­bles as a day spa and doggie daycare for some pampered area pooches. While the services offered might seem ridiculous to some, Pet Starz' customers swear by them, according to own­er Deborah Hoopes.
Clients often request the popular blueberry clove facial to give their dogs whiter and brighter coats and the aroma­therapy treatments leave Fido and Fifi relaxed and smelling nice, Hoopes said. Hot oil treatments and degreasing sham­poos are also popular, she said. Mudpacks are recommended to restore the hydration for dogs who develop dry skin during certain times of the year.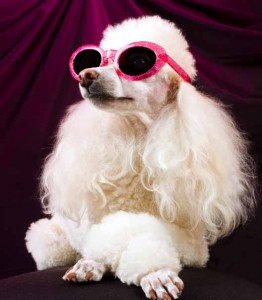 "People budget their money to spend on their pets," Hoopes said. "We give discounts on spa treatments for our frequent clients."
To stay on top of their game, Pet Starz groomers plan to attend a Reiki massage certification training in Raleigh in a few weeks. Just like human beings, Hoopes said animals can reap the benefits of massage when their pressure points are manually manipulated, especially as dogs get older and de­velop joint problems. Dunn, of Great Paws, said she has also seen the positive benefits of dog massage firsthand.
"One day we had a dog in here who was really anxious about his grooming. We started to massage him first and he calmed down and even enjoyed the grooming. Pet massage sounds like a luxury, but it really can be a necessity," Dunn said.
And dogs' hair needs spe­cial care just like humans' hair does, Hoopes said. Pet Starz offers hair dying to get dogs festive for the holidays, special occa­sions and sporting events. Hoopes said she has color­ed tails, ears and pom­pom hair tufts to match the owners' favorite team colors. She also does sten­ciling on shorter coats and shaves dogs in order apply the artwork — which is similar to a temporary tattoo. Some owners, she said, like for their dog's skin art to match their own.
Dunn said she's noticed that these "pet­toos" are growing in popularity among her cli­ents, as well. She said these consist of a semi-permanent hair dye applied to the fur to make a design. In fact, Dunn said she's even had owners of dark brown and black furred dogs ask to have their dogs' hair bleached so that the pups can be decorated with pettoos, too, though Dunn said that's some­thing she won't do.
Hoopes moved here from Los Angeles, where pet pamper­ing is very popular. She fell in love with the doggie daycare concept when she had to take her puppy to one while working long hours in the film industry. She saw a need for similar services here in our market and opened Pet Starz. She said her doggie daycare clientele consists of a mix of professional and military individuals, some of whom are just plain busy and are not home enough to care for their pet throughout the day. Some just want their pet to be socialized and to not be alone during the workweek — after all, everybody needs friends.
She plans to add a coffeehouse on the premises with a large deck so owners can come with their dogs, hang out, have cof­fee and meet other dog owners.
"After living in California for 22 years I really miss that and see that there is no place in Fayetteville that caters to dog owners in terms of a place to meet and relax and grab a coffee with your dog," she said.
Some dogs' health and weight issues have improved since starting doggie daycare, Hoopes said. Instead of sleeping all day being kenneled up at home, the dogs get the chance to exercise. Hoopes plans to buy a special treadmill that runs in a shallow tank of water, as well as a stand­ard treadmill to help the dogs exercise and, just as in daycare for a children, a two hour nap time is allotted each day to allow the dogs to recu­perate. "We have clients all the time that say their dogs are better dogs for coming here," said Deborah.
"We always hear that the dogs cannot wait to get here."
She said she averages seeing most of her ca­nine friends for doggie daycare two to three times a week. Others come in just for grooming, often coinciding with when their owner has a hair appointment. Boarding dogs come from all over and they participate in the doggie daycare routine throughout their stay. There is always one attendant on staff and someone stays around the clock with the dogs. A local dog named Kirby even ran away from home and made his way back over to his doggie playground at Pet Starz on a Sunday afternoon, just to hang out with his buddies.
"The dogs love their play dates and coming here to see their friends," said Deborah. "Some dogs pout when they are not here."
Fayetteville is home to many coddled canines
When I was 18, I met the love of my life.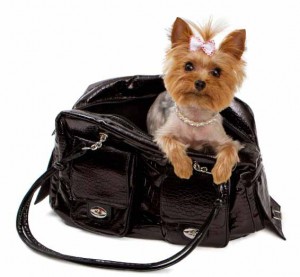 He was hairy, bug-eyed and everything I wanted — my long-haired Chihuahua, Moose. He was six weeks old when I brought him home and by the time he was ten weeks old he had a wardrobe that was bigger than mine. He had different collars for different days, outfits for every holiday and he was hand-fed and always carried. He was even given a little sister, named Nollie, for his first birthday. Now, I have a pampered pet that is five years old, seven pounds and could fill a walk-in closet with his belongings. I was always teased for spoiling my pets and I was happy to find that there are other pet parents just like me.
Porter Henry and Zoe are two Yorkshire Terriers who also live pampered lives. They have their own car seats, clothes and toys from all over the world including a ball from the Guinness Brewery in Ireland, a stuffed malasada toy from Hawaii and toys from Jamaica. Zoe's mom describes her as a fearless, four-pound fur-baby who thinks her name is "cute and tiny" because that's what she hears her mom say all the time. If Zoe isn't taking up space in her mom's lap during morning coffee or taking up as much space as possible under the covers next to her, she is at her feet barking, always demanding to be picked up.
Porter Henry is a stubborn little man who weighs thirteen pounds and carries the nickname "Bratty McFatty" because he is the ruler of the food bowl. He was discovered at a pet store and was just so cute and feisty that his mom said she could not resist him. Porter Henry has a habit of scooping up a favorite toy whenever his mom tells him that it's time to go outside. He is told every time that he has to leave his "friend" — the toy — inside and each time, he does. But he always tries hoping that one day his owner will forget and he will finally be able to slip outside with his "friend" for playtime. Zoe and Porter Henry receive new toys every week. Currently, their favorite toys are two stuffed rats from Ikea.
Most pets have favorite places to relax or sleep, whether it's a bed, a cage or kennel or just a place in the house. Pinkey, a dainty Yorkshire Terrier, has an entire bedroom. Chosen from a litter of 10 puppies, Pinkey was destined for a colorful future. She shares a name with her mom, who grew up with it as her own nickname. Pinkey (the dog) has her very own bed­room decorated with stickers, toys, pink blankets and a bed. She also has several pink outfits, three pink coats, pink hair bows and her very own toiletry bag, complete with shampoo, conditioner, perfume and even a pink toothbrush. Soon, with the remodeling that is currently happening in her home, there will be a matching pink kitchen with matching appliances. Pinkey receives a new outfit and new toys every week — all of which are pink, of course. For her birthday she receives cake, ice cream and gifts. She even had a pink stock­ing stuffed with (mostly pink) gifts for Christmas. She has a distinct bark for when she would like to be let out of her room in the evening for some play time, before Pinkey's mom fluffs up her blanket in the dryer for five min­utes each and every night, so Pinkey can get tucked into bed.
Pampered pets are usually small in size. They are characterized by breed, and are seen peeking out of designer bags and flaunting their fancy collars. But Roxie, an 85-pound Doberman Pinscher mix, seems to defy that stere­otype. Roxie was found abandoned on the side of the road when she was just five weeks old. Her mom only meant to take care of Roxie for the weekend, but Roxie entered into her owner's home and heart and never left. Roxie is now three years old and has three different pet beds to choose from and a basket of toys that she loves to scat­ter around her house. Although she doesn't have any clothes, (it's hard to dress an 85-pound dog!) Roxie is just as spoiled as her clothed counterparts. She has several squeak toys that she enjoys and loves the many raw hides she spends her days chewing on. She is a momma's girl who enjoys taking time to relax in a kiddie pool during hot summer days or playing in the garden hose water with her human brother. Roxie's daily routine consists of what her mom calls floor and snug­gle time. Roxie and her mom lay with each other at the end of each day and have some quality wet nose-to-face time, followed by a good night's sleep so they can do it all again the next day. In addition to her human brother, she also shares her house with three feline siblings, who she enjoys pestering and napping with during lazy days.
For these pet owners, just like for me, pampering their pets isn't just about material things. It's about how much love and time a person can give to help a furbaby live a happy life. If you own a happy pet, then you own a pampered pet — no matter how many toys or outfits they have.
living
CV PETS