Local Benefit Consultant Appointed to the N.C. Health Insurance Risk Pool (Inclusive Health) Board of Directors

02/15/2012 05:30PM ● Published by Anonymous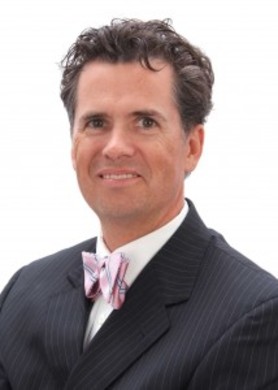 FOR IMMEDIATE RELEASE
Contact: Carrie Lacayo
763-8050 or carrie@ebenconcepts.com
(Raleigh, NC) – M. Hughes Waren, Jr. RHU, Benefit Consultant with Fayetteville based Ebenconcepts, was recently appointed to the N.C. Health Insurance Risk Pool (Inclusive Health) Board of Directors. Insurance Commissioner Wayne Goodwin appointed Mr. Waren to a three-year term representing the agent/broker community on the board.
"We are very pleased to welcome Mr. Waren to the Board of Directors," said Michael Keough, Executive Director of Inclusive Health. "He is a proven leader in the broker community and we feel confident that he will serve the best interests of all North Carolinians as we work to provide affordable health insurance for individuals with pre-existing health conditions."
Hughes has been a licensed insurance agent since 1997. He opened the Wilmington office of Ebenconcepts in 2002 to better serve his client's employer sponsored health benefit plans brokerage and consulting needs. Hughes is a past president of the Coastal Association of Health Underwriters, and past president of the N.C. Association of Health Underwriters.
The North Carolina General Assembly established the North Carolina Health Insurance Risk Pool (NCHIRP) in 2007. Today NCHIRP operates as Inclusive Health providing affordable, individual health insurance coverage to North Carolinians who do not have access to an employer health plan and face higher premiums due to a pre-existing medical condition. Inclusive Health also offers coverage to individuals who are eligible for, enrolled in or exhausting COBRA or state continuation coverage or qualify due to loss of employment due to the effects of international trade under the Health Coverage Tax Credit.
Inclusive Health began offering coverage on January 1, 2009 and is a non-profit corporation. It is not part of any state agency but is administered by an appointed Board. The board together with Inclusive Health's executive director reports to the NC General Assembly.
latest news and events