Wine Gala! June 7 at The Fresh Market

06/01/2012 05:14PM ● Published by Anonymous
On Thursday, June 7, 7:30-9:30pm, please support Music Education for our children by joining us for a Wine Gala at The Fresh Market. Thanks to The Fresh Market, 100% of the $25 ticket price goes directly to the Philharmonic's Educational Outreach Programs.
Support Music Education with Wine and gourmet accoutrements.
Sound of Music - Kirsten conducts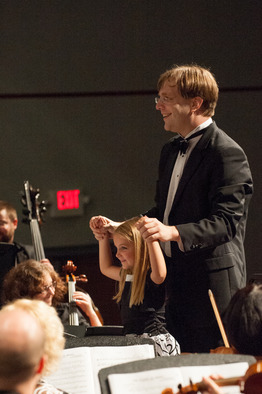 Here's a preview of the wonderful hot and cold hors d'oeuvres that our guests can anticipate:
* Classic shrimp cocktail * Prime rib carving station with European crusty bread * Fresh assortment of sushi * TFM signature preemoo cheese * Super crab dip canapes * Smoked salmon blinis * Olive capresse skewers * Maryland style crab cakes * Caramelized onion and feta perfect bites * Caramel pecan brie * Godiva chocolates with assorted signature desserts
And Wine: 40-50 varieties will be available, domestic and imported, ranging in value from $10.99 to $50/ bottle. Hot and cold non-alcoholic beverages will also be served.
Here's how it works: On the day of the event, the market will close early. When the doors re-open (7:30pm), our guests will experience TFM in a very special way. Each guest receives a program, to be used as a guide. Stations set throughout the store create a visual feast for the eyes, serving fine wines and palate-pleasing gourmet delights. A sampling of CP's exceptional music will complete this sensory feast. TFM's knowledgeable staff is sure to extend the market's trademark gracious hospitality as they pour wines so that our guests can make informed selections. 10% bottle and 15% case discounts are offered on wines purchased during the event. There will also be a 10% savings coupon on subsequent food purchases at TFM on the back of each program.
Even if you're unable to attend on the 7th, consider purchasing tickets for the cause of Music Education. Again, 100% of your ticket purchase goes directly toward Education.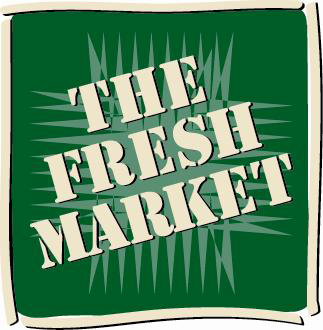 The Fresh Market is located at 155 Beverly Lane in Southern Pines.
At the Carolina Philharmonic, we believe that Music Education and Outreach should be the primary driver of Symphony Orchestras; concerts are an outgrowth of Education. As our government continues a more than 50-year annual decline in its support for the Arts and Arts Education, Symphony Orchestras have an increasingly crucial responsibility to compensate for what is being lost. By creating opportunities for young people to experience exceptional music regularly and in meaningful ways, we can guarantee that music appreciation will continue for future generations.
Together as a community we will effect real change in the Sandhills and the surrounding region.
Visit carolinaphil.org <http://cts.vresp.com/c/?CarolinaPhilharmonic/36125de320/506746691c/c03513a59c>
Thank you for your support of the Carolina Philharmonic.
Carolina Philharmonic is a 501(c)3 non-profit and all donations
are tax-deductible to the fullest extent of the law.
latest news and events