Heaven
 is not
 the goal of faith

06/27/2012 11:59AM ● Published by Anonymous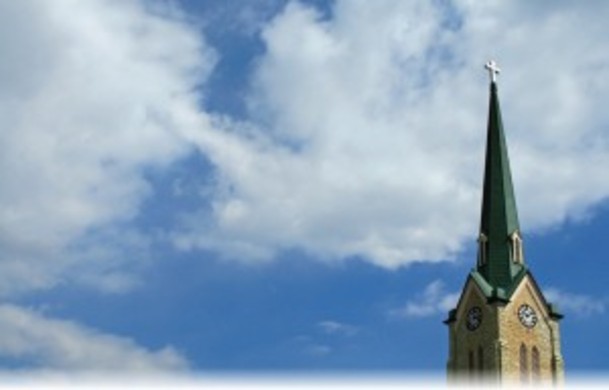 Heaven is not the goal
Christianity offers benefits in living for today.
There is a fundamental mistake many Christians in our culture make: we think that the primary goal of our faith is to go to heaven when we die. The unfortunate consequence of this belief is that Christianity becomes a faith for tomorrow, not today. The benefits of being a Christian are delayed until after our time in this world is over. So, churches are just holding tanks for people who are waiting to croak so things can get better. The goal of this life is simply to endure, not to flourish.
But, if Heaven is not the goal, then what is?
The true goal of faithful Christianity, according to the Bible, is transforming into the likeness of Christ. To say it another way, Christians are supposed to be becoming more like Jesus and we are supposed to be working within this world to restore it to the way that God created it to be. Heaven is the destination, but Jesus is the goal. Heaven is only going to be great because he is there, so we should be living in deep transformational relationship with him here and now in the meantime. Don't we pray for this all the time when we say, "Your kingdom come, your will be done on earth as it is in heaven?"
So, our role is to be redeemed by Christ and work to redeem this world. This is an important shift in thinking for us because we are not to be just sitting and waiting until the role is called up yonder, but rather we can know Christ and make him known now. We should be combatting sin in our lives to get rid of those actions and attitudes that bring pain to God, ourselves and others.  We should be serving our city; healing it where it hurts, fighting injustice, and loving the community God has placed us in. We should be actively pursuing deep friendships and relationships and living together with love, wisdom and integrity. We should be creating beautiful art and showing the continued presence of our Creator.  We should be in politics, volunteering in our schools, worshipping passionately in our churches, making a significant difference in our neighborhoods. Ultimately, our lives, and the lives of others in our community, should be made better by the truth of Jesus Christ both NOW and forever.
To become a Christian we should not "ask Jesus to come into our lives." We should be asking Jesus to bring our lives into his. So, stop sitting around waiting to be buried, but let us live dynamic lives in Christ while we are here and bring glimpses of the Heaven we long for to Fayetteville now.
faith