Buying Local on Automobile Row

10/01/2012 03:35PM ● Published by Anonymous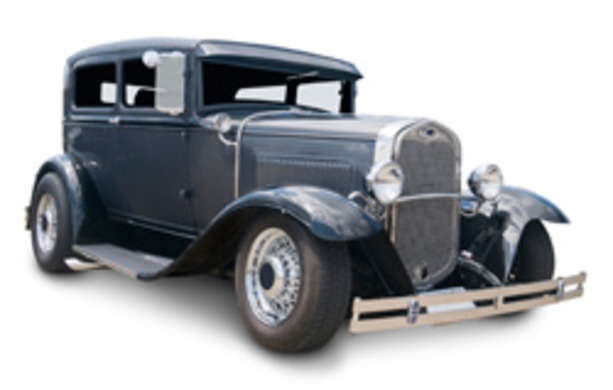 The Bleecker family and others drove Fayetteville's auto business
By Kelly Twedell & Rebekah Sanderlin
Bleecker Autos spans four generations and, in 1938, Bob Bleecker's grandfather, Fred Bleecker, opened a dealership on Franklin Street. They were known for being the city's Hudson dealer and Bob Bleecker's mother, Jennie Bleecker, played an integral role in the family business until she passed away in 2009. She started off as a title clerk, served in the role of cashier and eventually ran the business with her husband.
Bob's father, who was also known as Bob, met Jennie while he was in ROTC at State College before joining the Air Force as a second lieutenant. Upon his return from the war, Bob, Sr. went to work selling cars for his father, Fred. He made around $50 a week and Mrs. Bleecker made $35 a week, big money for 1943.
The new Hudson dealership was built on Russell Street in 1948. The Bleecker's bought the lot from the Yarborough family, and Fred, an architect who graduated from State College, drew up the designs for the building to fit the lot. In 1952, the elder Bob Bleecker bought his father's Hudson dealership. Hudson merged with American Motors in 1955, along with Rand Nash, and Bleecker became the AMC dealer in the area. It stayed like that until Fred died in 1962 and Bob, Sr. and Jennie Bleecker began running the family business.
During that era, the president of AMC was George Romney. Sound familiar? George was Mitt's daddy and had both an entrepreneurial and patriotic spirit, as well. George Romney drove a Rambler, a two door red car that he named the 'American'.
"I recall George Romney was conscientious about gas and his ad slogans were: 'Don't drive a dinosaur, drive a gas-saving Rambler'," said Bob Bleecker, Jr.
At the time, the younger Bob Bleecker was a student at East Carolina University and he came back to Fayetteville for good in 1964. He bought the Fiat/Jaguar dealership in Haymount in 1965. Jaguars and Fiats were elite cars and Bob, Jr. sold many of them, often to young Army lieutenants who favored the Fiat Spiders and the Jaguar XKE model automobiles.
The AMC dealership was on the corner of Russell Street, across the street from the current Highsmith Rainey Hospital, where the Homemaker's Furniture stands today, and the Rambler Ambassador Wagon, which sold for $4,200, was a big seller. It was the top of the line with a V8 motor.
Across the other corner was George Purvis' LaFayette Ford. Also on that street, known then as "Automobile Row", stood Bryan Pontiac, M&O Chevrolet, Lee Autry Chrysler Plymouth Dodge, Wallis Motors and Yarborough Motor Company.
George Bender reminisced about the cars his family had growing up. He remembers that they had a Ford they bought from Clem Jordan and a Mercury from Al Wheatley – his next door neighbor.
Growing up George's family also had a Hudson, bought from Bob Bleecker's daddy, he said The 1949 Commodore had a "straight eight", Bender said.
"At the age of 16 it was my car 'til I tore it up driving it hard and abusing it," Bender laughed. His wife Susan Bender recalled that her family bought their automobile from M&O Chevrolet.
It seems each family had a favorite dealer they were loyal to, but one thing is for sure, everybody bought local back then.
"I wouldn't buy a car from anybody but Bobby Bleecker today," Anne Augustine said of her friend and former classmate. "But my daddy and Alvis Carr were best friends, so we had whatever Alvis was selling."
business