Meet the Real Repo Man

05/03/2013 11:40AM ● Published by Brian O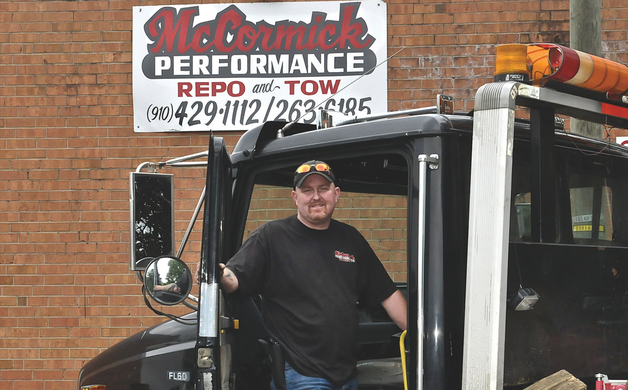 Lance McCormick Sr. - McCormick Performance Repo and Tow
Gallery: Meet the Real Repo Man - May 2013 [4 Images] Click any image to expand.
By Kelly Twedell
In never fails. It ONLY happens when your hubby is deployed or on TDY. You lock the keys in the car, or worse, the car breaks down. Do you have someone that you trust to call?
This was my story and when I called my insurance company for a tow, they sent out Lance from McCormick Performance Repo and Tow - Fayetteville, NC.  He was on time, courteous, explained my options in terms I could understand and the transaction was pain free. I was surprised to meet the actual business owner out 'on the job'.
You don't often find that kind of customer service these days.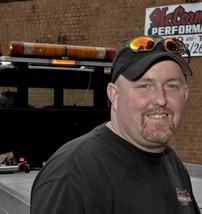 Lance McCormick, Sr. comes from a long generation of businessmen in his family. His honest work practices and local ties to our community both earn him customer loyalty. While he officially opened up his Raeford Road location in December 2011 upon returning from Iraq, he has actually provided towing and repo services since 2009.
Serving in the military for nearly 14 years, 10 of those years in the Airborne, McCormick has worked security and vehicle maintenance on MRAP programs. He has also worked reset sites keeping the soldier in the fight with the proper vehicles they needed to finish the job.  
As you might imagine, the repo business is lucrative in our military community. While it's not just soldiers, the economy has put families on hard times and it seems while every house in Fayetteville has three cars in the driveway, only one person in the home might be working. Lance said he averages between 15 to 20 repos each month, though it has been dropping to as little as two per week over the past few months.
"That's a good sign that the economy is turning around, but that's not good for the repo man as I see it," said McCormick. "But I want the readers to know that repo men are not there to cause harm or trouble as portrayed on TV, we are there to do a service for our client and do it in a safe and professional manner."
Taking one's vehicle from their driveway unexpectedly can be dangerous work. McCormick carries a not-so-concealed gun holstered in plain sight. In the past he has been shot at and threatened more than once by residents, often high on drugs. He never knows what type of situation he'll be walking into all the while hoping to get home to his family at day's end.
"The part I cant figure out is when they come out with guns when they know they have not made a car payment in over 90 days," chuckled McCormick. "Why try to hurt the man doing a service for the bank, I'm just doing my job."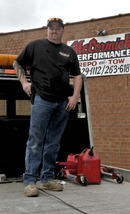 This Veteran owned business prides itself on taking care of locals. With nine kids, mostly grown, he understands the severity when a spouse's husband is away and she is not mechanically inclined or is stranded with the kids. While there are a lot of reputable automobile companies and towing services around, be wary of some. A bonus- they also service foreign and domestic automobiles.
"I want them to be know there is a shop and tow service here in town that has been there and can relate." He continues, "I want the husband to have the reassurance that a dependable shop and ex-military business owner will take care of them and get them to their point of destination safely without gouging them.
McCormick finds balance in the way that he manages his family life and business life. He works long hours to provide for his family. "Providing them with the necessary tools and watching them grow up and learn and to see them blossom and become a successful member of society – that's what it's about," McCormick said proudly.
His passion for cars, doing honest work and assisting others makes him someone we are proud to have helping the community.
McCormick says confidently "I always look forward to coming into work. No two days are ever the same.  
(for photo caption/contact info: )
Lance McCormick Sr.
McCormick Performance Repo and Tow
3201-D Raeford Rd.
Fayetteville NC. 28304
mccormickrepo@live.com
mccormickrepo@gmail.com
910-429-1112 tel/Fax
910-237-6416 Owner/Lance
mccormick performance repo and tow