Fayetteville's Best Dressed

09/05/2013 01:05PM ● Published by Ashlee Cleveland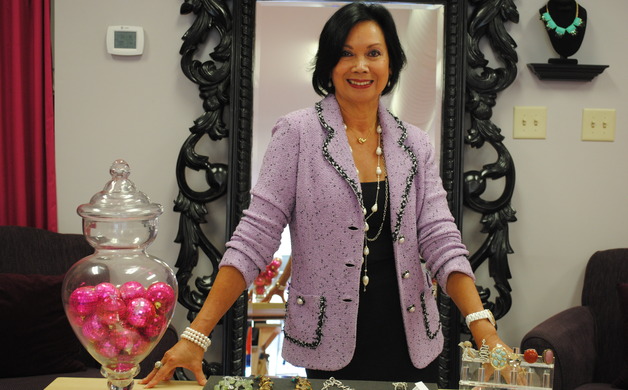 Gallery: Esther Thompson [3 Images] Click any image to expand.
Fab in Fayetteville
Esther Thompson ups the fashion ante in the boardroom
"Best Dressed" lists in fashion magazines have fascinated me since I was a little girl. I mean, I was reading Vogue while everyone else in high school was flipping the pages of Seventeen. When senior year came around, I was certain I would be voted "Best Dressed" in "Who's Who" of the senior class based on my superb fashion skills. Who else my age was influenced by the classic vintage style of Bridgette Bardot (just me)?
Needless to say, I was crushed when the results came in and I was voted "Most Unique."
To this day, I still follow the trends, insert the classics and have my own personal, unique sense of style.
Now, I am embarking on the quest to find out who the most stylish and best dressed people are in Fayetteville.
My inaugural "Best Dressed" post is dedicated to small business owner and FTCC board member, Esther Thompson.
Esther hails from the Philippines. Her family moved to Fayetteville when she was 10-years-old and was one of the founders of the International Folk Festival. Though you can usually find her in St. John suit, she does enjoy minimalist fashion by Zara (a personal favorite).
Favorite Place to Shop in Fayetteville: "Fabulous Finds, where else?! I do love the BCBG the store carries along with French Connection. Nicole Miller is a great designer too- very age appropriate and true to size."
Shopping Destinations: A big fan of department stores, Esther favors Bergdorf Goodman's sole location in Manhattan. "If I can actually get OUT of Bergdorf's I also enjoy Saks Fifth Avenue and shopping at Barney's," she laughed. "If I'm in a preppy mood I love DVF (Diane von Furstenberg) in the meatpacking district."
Accessories: Favorites include, "Everything" David Yurman, Cartier, Tiffany & Co. "I like a piece that really makes a statement… things that really pop."
(When we met, I immediately noticed her gold Elsa Peretti "Bean" pendent from Tiffany's. Le sigh…. Maybe one day…)
Style in 3 Words (or more): "That's hard because I have different roles. I don St. John in board meetings. When going out on the town, I enjoy wearing cocktail attire. But… I do like bumming around… but only in skinny jeans."
Esther embodies sophisticated, ladylike style and adds her own twist by layering accessories and mixing labels.
fayetteville
around town with miriam
best dressed
fabulous finds