CityGive: Fayetteville Academy Senior Plans Charity Boot Camp

09/24/2013 10:10AM ● Published by Miriam Landru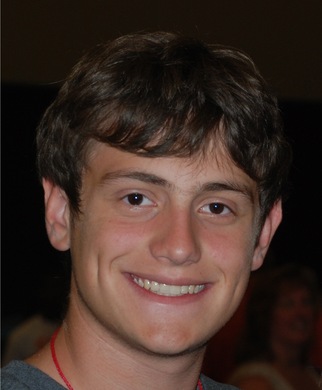 Fayetteville Academy Senior, Andrew Distell
Fayetteville Academy Senior Andrew Distell has a busy schedule.
He's the SGA president, member of the mock trial team, plays alto saxophone in the school band and competes on the Academy's tennis team.
Somehow, he has found the time to plan the "Boot Camp 2 Beat Castleman's and Cancer" this Saturday, September 28th at Fayetteville Academy. It is to honor Andrew's cousin who suffers from Castleman's Disease. While it is not officially considered a cancer, the disease is similar to lymphoma.
Andrew's cousin, who played on the football team at Georgetown University, started Students of AMF (Ailing Mothers and Fathers) because he lost his mother to a brain tumor when he was an undergraduate. Every year he held a "boot camp" to raise money for cancer as his main fundraiser for his support network. Because of his drive to find a cure, he had aspirations to be an oncologist. He finished medical school despite being hospitalized for four and a half months.
Now, this accomplished 29-year-old man flies from his home in Philadelphia to North Carolina to undergo chemotherapy treatments every three weeks.
Andrew has decided to carry on the tradition of holding the boot camp to pay tribute and to honor his beloved cousin and role model.  Needless to say, Andrew has been "inspired" by his cousin!
Andrew Distell's goal is to make the "Boot Camp to 2 Beat Castleman's and Cancer" an annual event.
He needs your help.
To participate or donate to this vital cause, which will be held Saturday, please visit http://faybc2bc.eventbrite.com. Boot camp events consist of a 27-mile fully supported Eastover Bike Ride, 3 mile Fun Run/Walk and the traditional Boot Camp.
"Like" the cause on Facebook: https://www.facebook.com/faybc2bc
cancer
around town
around town with miriam
boot camp
charity
castleman's disease