Women's Giving Circle

09/24/2013 11:06AM ● Published by Ashlee Cleveland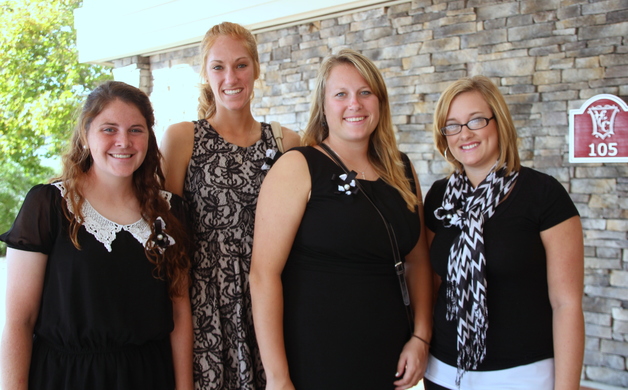 Gallery: Women's Giving Circle [39 Images] Click any image to expand.
Courtesy of Susan Barnes:

Women's Giving Circle of Cumberland County Partners with Morgan Stanley to Present Wall Street Banker and Motivational Speaker Carla Harris
FAYETTEVILLE – The Women's Giving Circle of Cumberland County is partnering with Morgan Stanley to present motivational speaker Carla Harris on Monday, September 23 at 5:30 PM* at Highland Country Club.  The media is invited to attend.
Carla Harris is a Wall Street banker, motivational speaker, gospel singer and author of the book Expect to Win.  At this event, she will share her "pearls" of wisdom and the valuable lessons she has learned about authenticity, perception as the co-pilot to reality, balance and taking risks, etc.
As a force on Wall Street for more than 20 years, she has been featured in:
     *Fortune "The Most Powerful Black Executives in Corporate America" and "The
       Most Influential List"
     *Black Enterprise magazine "Top 50 African Americans on Wall Street"
     *Essence "The 50 Women Who are Shaping the World"
     *Ebony "15 Corporate Women at the Top"
President Barack Obama has recently appointed Harris as Chair of the National Women's Business Council. 
She explains that her passion lies in helping others.  She further states, "We are blessed so that we can be a blessing to others."
***
Founded in 2008 and celebrating its "5
th
Year of Giving," the Women's Giving Circle of Cumberland County is a participating membership fund established by the Cumberland Community Foundation through a grant from NC Gives.  Open to all women, this organization strives to impact substantial, positive change for women and children in Cumberland County through philanthropy and education.  The Circle includes more than 130 members and has granted a total of $233,390 to nonprofits in the county.
Susan Barnes
Scholarships/Women's Giving Circle/Community Relations
Cumberland Community Foundation, Inc.
P. O. Box 2345
Fayetteville, NC  28302
P:  910-483-4449; F:  910-483-2905
seen at the scene
women's giving circle