Around Town with KELLY

10/25/2013 09:05AM ● Published by Kelly Twedell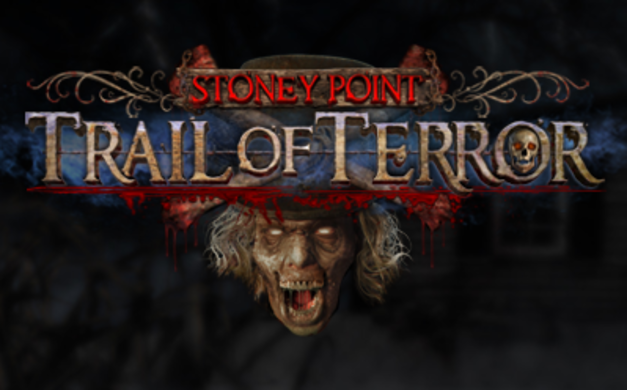 Gallery: Stoney Point [3 Images] Click any image to expand.
The Stoney Point Fire Department is typically not in the business of scaring people, but they do just that each year at Halloween in the name of charity. This year marks the 11th year that station 13 is putting on the Trail of Terror and Haunted House celebration for the community. Last year and over 15,000 visitors came through the event.
The event benefits their district by providing the department with additional tools needed to protect the community. Individual donations, in conjunction with the Trail of Terror, directly support their Emergency Services Operations and Mission.  Contributions from this fundraiser are spent on an assortment of emergency equipment, replacing worn out equipment and various uniforms. Some funds are re-invested back into the Trail of Terror to make improvements.


Helping to build the trail, 20 firefighters work numerous hours both day and night, and they use approximately 100 volunteers and actors on the trail.
What do the proceeds from ticket sales go toward?
Equipment purchased to support the Fire, EMS and Rescue Services:
• Replacement Cardiac Science Defibrillators for our Apparatuses (These critical life saving devices were utilized numerous times over the last twelve months saving several lives)
• With the opening of our new fire station # 19 in the Lake Upchurch Community we completely outfitted the department with new furnishings, office and classroom equipment and accessories.
• Able to purchase new rescue equipment and tools for our two (2) Heavy Rescue Trucks
• 2 Storage Buildings
• donations provided us with the opportunity to install leading edge automation technology with the purchases of Mobile Data Computers for our Fire & Rescue Apparatuses
• Provided the funding mechanism for our members to participate in an array of specialized fire & rescue training provided throughout the state and region.
• New Protective Ensemble (Turn-Out-Gear) to replace old and worn our gear
• Global Positioning Systems (GPS) for our Fire Apparatuses
• New Office Automation Systems


Dates: Oct. 24, 25, 26, 30, 31
November 1, and 2, General Admission: $13  More details here: http://stoneypointtrailofterror.com
Wednesdays and Thursdays we are open 7:30-10pm and all other days are 8-11pm.
around town
around town with kelly