High Performance Giving Brought to You by Hutchens Law Firm

12/05/2013 09:38AM ● Published by Ashlee Cleveland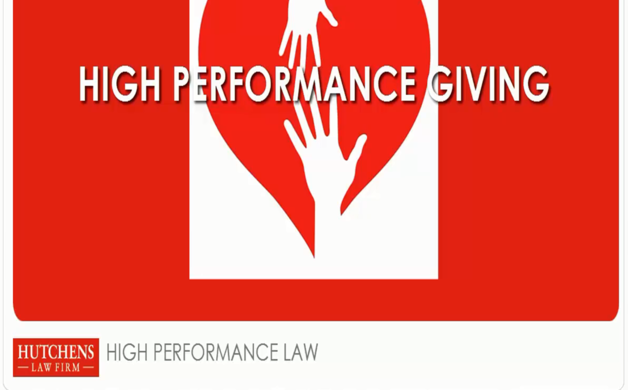 It's better to give than get not only during Christmas, but throughout the year.
This holiday season, powerhouse Hutchens Law Firm has created an innovative way to give back through their "High Performance Giving" program.
It's a simple concept and it looks like a debit card... which you can put easily in your wallet. I guarantee that through the usage of this card it will bring you more joy than a Black Friday two for one purchase. Not only does it feel good to do for others, but it simply IS good.
Pick up a card at the Hutchens Law Firm on Ramsey Street... or see me because I currently have 20 in hand.
Once you obtain a card, write down the number on the front... and do a good deed for a stranger. It can be buying coffee for a stranger at Starbucks or encouraging someone who is obviously having a bad day. Whatever the case may be, a simple act can do so much. Then, pass the card along to that person with the instructions on what to do. Log on to
www.highperformancegiving.com
 and record what good deed you performed along with the number.
So, go to Hutchens, or ask for a card from me... and let's get these good deeds a'going!
Check out the video on this awesome giving program
cityview
fayetteville
around town
around town with miriam
cityviewnc
christmas
high performance giving
hutchens law firm
holiday season