2014 Food & Wine

10/03/2014 12:15PM ● Published by Ashlee Cleveland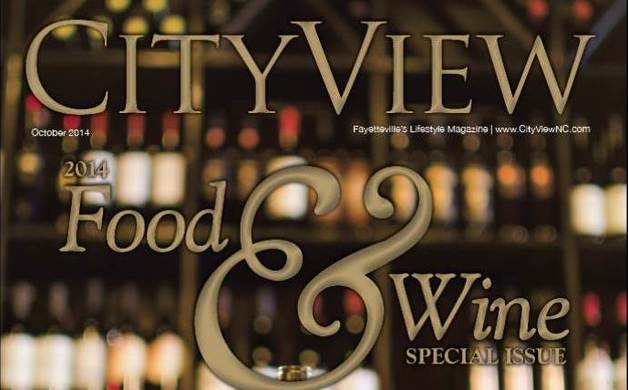 From the Editor - Toast of the Town
In our annual Food & Wine issue, not only do we talk about the tastes of the town, we also feature the flavors that make up what is Fayetteville.
When I sat down with Hanah Ehrenreich, we discussed how Fayetteville did not have a defined "food culture." San Francisco has sourdough bread. Maryland's got crabs. Can Fayetteville claim Carolina BBQ? Maybe. I can tell you that Fayetteville does do sushi well. My favorite spot is Sakura off Cliffdale Road… and not because they let me dress up in kimonos from time to time.
The new pop-up dinner Ehrenreich's Sustainable Sandhills is throwing could change the food culture in Fayetteville and the Sandhills as we know it. You may not be aware of this, but many of our restaurants are very "local" minded. Think Mash House, Blue Moon, Hilltop House, Sherefe and the new Blackstone Smokehouse and Pub. We want food on our plates that is not
from another state, but within an hour's drive (I guess that could still be South
Carolina).
But perhaps you may not want to go as "local" with your meats as our recurring columnist, Bill. A rabbit scraped off your driveway sounds more Fatal Attraction than appetizing to me. But a certain McFadyen may argue that.
If you're gluten-free, new contributor and chef, Sueson Vess has curated a trio of autumn recipes utilizing local produce… and we have a list of where to
get those veggies and fruits rich in vitamins and flavor.
And if you're "Paleo," a vegetarian, a carnivore or enjoy very spirited libations, please join us for our 2nd Annual Food & Wine issue Launch Party at Vizcaya Villa on October 9th from 6:00 p.m. to 9:00 p.m.
Let's come together and celebrate our local restaurant scene and toast to the
burgeoning Fayetteville flavor!
Read more of our articles online
An Eye for Autumn - 10/01/2014 09:29AM
Season of Plenty - 10/01/2014 09:30AM
Carving Out a Following - 10/01/2014 09:38AM
Restaurant Impossible - 10/01/2014 09:48AM
Happiness Sustained - 10/01/2014 09:53AM
For Women Only - 10/01/2014 10:01AM
Whisking Success - 10/01/2014 10:05AM
October 2014