New Golden Corral on Skibo Road!

11/21/2014 10:23AM ● Published by Wendy Turner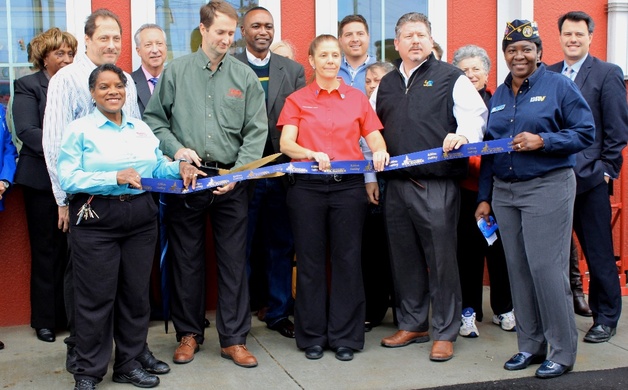 Gallery: Golden Corral Ribbon Cutting [64 Images] Click any image to expand.
November 17th was a special Grand Opening & Ribbon Cutting for the newest Golden Corral as they also celebrated National Military Appreciation Monday. On this day across the nation, every Golden Corral welcomed every man and woman who has served in every branch of the U.S. Military and gave them a complimentary buffet dinner in appreciation for their service. The event  began at 3PM with recognition of the local Disabled Veterans Chapter who participated in the ceremony by giving the presentation of the colors and leading in the Pledge of Allegiance.

Seen at the Scene
Golden Corral
Honor Military