Spray Paint the Town Red

01/07/2015 04:04PM ● Published by Annette Winter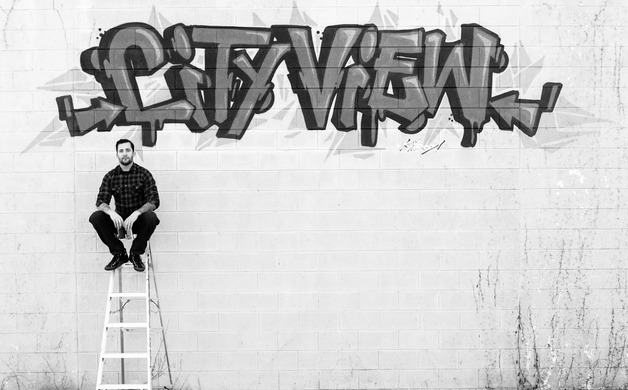 Gallery: Kilroy [3 Images] Click any image to expand.
By Taylor Aube
In the backstreets of Paris exists a community that contends the luxurious and bourgeoisie attitude of the French population. Growing up in the metropolitan city of Paris, graffiti artist 'Kilroy' was not influenced by French glamour, but the evolving 1990s graffiti scene. He got his start as a child, creating small pieces with his friend around the city, by painting graffiti on subway transit cars. It was a dangerous hobby, to say the least. A vandalism charge can range from a misdemeanor to a felony, from a jail sentence to fines up to $25,000. Although his works are now legal and commissionable, Kilroy has spent time painting the world. He has created works in major city capitals such as: London, Boston, Munich, Chicago, Marseilles and Barcelona. 
When he was 13, his family moved to San Francisco. After a life of refining his artistic abilities, Kilroy enlisted in the US Army. He has continued his graffiti throughout his military career, including during his deployments in Iraq, Afghanistan and even here in Fayetteville. Although he has left the criminal aspect of graffiti behind, Kilroy still loves to create street art - with a twist. Kilroy explained, "I guess I'm still a street artist, except mostly everything I do goes to charity." In his most recent act of charity, Kilroy headlined an event where he custom painted a chair, which was then auctioned off. All of the proceeds went to the cause. 
Graffiti Breakdown: Art vs. Eyesore
There are serious debates that come with the idea of graffiti. Many find it to be distasteful and something that brings down property value. Others see it as a youthful movement of creativity, filling the blank spaces of the world with color. In general, Kilroy thinks more people enjoy his graffiti than hate it. He explained, "I think people enjoy my artwork. People get vandalism confused with art. If the most famous graffiti artist, Banksy, had negative publicity the majority of people would hate him, but because of good publicity people are becoming unprejudiced to graffiti as a form of urban art." Just like anything artistic from classical music to watercolors, graffiti has become a visual representation of the millennia's art scene. 
Similar to the massive artworks we see in museums by famous painters, it takes years of perfecting techniques and mixing colors to create graffiti masterpieces. A graffiti artist could use anywhere from three to 100 cans of spray paint for a mural, depending on the size or color. A project could take one day or two weeks, depending on its grandeur. Even though we aren't roaming around the spectacular Louvre or the graffiti-filled south side of Chicago, artists exist everywhere and it is up to these creative souls to set the standards of what is considered art. Kilroy sheds light on the vague and controversial subject of graffiti stating, "When I look at somebody else's work, I'm always thinking about how many years of practice and training it took them to get to their skill level. Then I think about how many times they have been arrested and what it took for them to get there. You can vandalize someone's car or you can put something beautiful on the wall, but at the end of the day it's all graffiti, so I understand why people despise it." Although graffiti is becoming more accepted and appreciated in society, that still doesn't make it safe or legal. 
Despite the negative feelings towards this art form, Kilroy is optimistic about the graffiti scene. Due to its increase in popular culture and new media allowing artists to easily share their work with the entire world, the graffiti community is one that can't be ignored. "You're forcing people to look at your beautiful and often controversial stuff when they are commuting to work or on a walk with friends." 
Painting Fayetteville
Kilroy has been living in Fayetteville for six years. He believes Fayetteville is changing quite a bit, especially so in the past three years. As gentrification kicks in, there are less abandoned apartment buildings and more room for creative spaces and an arts scene. He explains, "Fayetteville is definitely changing. There are artists in Fayetteville and there are local art shows to promote the local artist. I'm happy to see that there is an art scene building and growing." As the arts become more prominent in Fayetteville, Kilroy would like to see the youth of Fayetteville get involved in the arts incentive. He suggested the idea of a wall for kids to paint, a giant mural for an art project, complete with handprints and a reflective image of the community coming together in the name of art. He explained, "Most school systems aren't big on art in their curriculum, but creativity helps branch your brain out to develop other fundamental things - it keeps your mind open." 
Although Kilroy hasn't seen much of a graffiti scene around Fayetteville, he has contributed to it by painting all around town. He has had commissions at local shops such as: Stay True Tattoo, RedPoint CrossFit and his local charity artwork. 
For fun, Kilroy paints empty mailboxes or whatever random items he can find and leaves them somewhere so people will find them. It's like stumbling across a piece of treasure, your own piece of custom artwork - equally unique and creative.
When asked what his favorite thing to paint on, Kilroy ecstatically responded, "The bigger the better! But in all honesty my favorite things to write on are the random stuff I find that has a history. It provides something more to think about, for example a door from the 1980s has a history and I added something new to it. I like the panache of it." 
Seeing as his graffiti name was inspired by the late "Kilroy Was Here" doodle that was tagged around Europe during World War II, Kilroy's artwork has a strong connection to Fort Bragg and the military. 
"I serve in the military and I also believe I serve my community by providing visual stimulation." Kilroy does not want to compromise his career so he sticks to creating legal, commissionable and charitable works around the Fayetteville and Fort Bragg community. His murals and artworks are displayed at businesses around town. 
As long as he is creating his favorite form of art, Kilroy will spray paint the town red. 
arts
Kilroy
graffiti