Forward Movement

03/04/2015 02:58PM ● Published by Annette Winter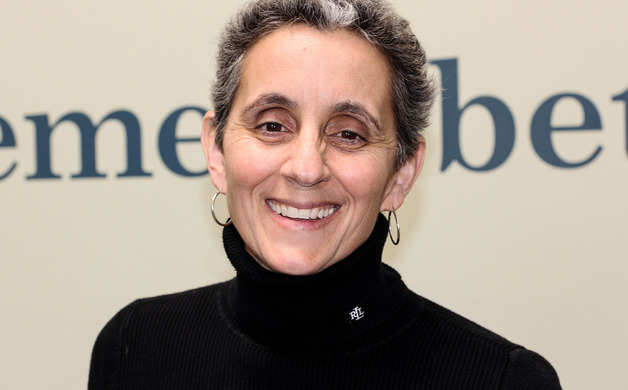 Gallery: Advanced Physical Therapy Solutions [8 Images] Click any image to expand.
Laura Schindler has always done things her own way. As a physical therapist, Schindler was frustrated with standard protocols and letting other people make decisions for her. So, in 2004 she opened Advanced Physical Therapy Solutions with nothing more than an exercise ball, a piece of PVC pipe and a clear vision.
"I wanted to treat patients the way I wanted to treat patients," Schindler said. She did not want to assess patients and then pass them off to an assistant. She also did not want to juggle multiple patients at a time. Instead, Schindler was intent on building relationships and treating them one at a time.
"I took out a small home equity loan and hung up my shingle," Schindler said. "I think most people just waited for it to tank."
Instead, it evolved. After a year, Schindler was able to add another full-time staff member to join her in their 800 square-foot space. In 2011, Schindler and her team of over 20 employees moved into their current 7,000 square-foot Executive Place facility.  
They've also got a lot more bells and whistles now, but Schindler keeps a hands-on approach at the center of the practice. Although the machines and tools are extremely useful, Schindler said the most important thing is making sure patients understand how to go home and work on their issues without benefit of a professional facility. 
Her therapists see one person at a time, with most appointments lasting sixty minutes. This model not only allows therapists to build relationships, but also helps them pay attention to every aspect of the patient's recovery.
"We concentrate on digging deep to find out what's causing a patient's difficulty moving," Schindler said. "I like to think of myself as a movement specialist."
The practice adopts an eclectic approach that isn't focused on one particular school of thought. Instead, they pull from all available methods to best serve the patient.
Schindler is also open to listening to her employees and allowing them to add new programs. One such program, the restorative yoga class, had a waiting list within days of being announced.
"When you run a small business, you never know what's going to happen," Schindler said.
In ten years of running a business, Schindler had learned to focus on her patients, often pushing her own needs to the background. Her work defined her; she had always wanted to be a physical therapist. During a respiratory illness, she developed a golf-ball-sized lump under her arm and blew it off as a swollen lymph node. She casually mentioned it to her primary care provider, who wanted to keep an eye on it and urged Schindler to return if it didn't clear up soon.
"I went back to work and kept doing and doing and doing," Schindler said.
After a few months, Schindler's comfort level was noticeably affected, so she made an appointment. A diagnostic mammogram led to immediate ultrasound then quickly turned into a diagnosis of inflammatory breast cancer, an incredibly aggressive and rare form of the disease.
Schindler did what she knew—she went back to work. Schindler slipped into a therapy room and cried. As she'd done many times before in different situations, she made her way upstairs to her office to form a game plan. For the first time in over twenty years, though, Schindler felt lost. She had no idea where to start. She didn't know what questions to even ask, much less how to answer them. 
"I did what most people would do in my situation," Schindler said. "I got on the phone and I called my mom."
Soon, her mother, a breast cancer survivor herself, arrived from Chapel Hill and together they took action. Schindler spent two months flying back and forth from Dana-Farber Cancer Institute in Boston, the only center in the northeast with a specialized program in inflammatory breast cancer. 
Instead of asking why this was happening, Schindler chose to ask another question: What am I supposed to get from this? As she moved through her treatment, her answer became clear. She was experiencing the view from the other side and she would take that experience back to her business. Through being a patient, Schindler would better learn how to treat every person who walked through her doors. 
"It's very humbling to go from sitting on the stool and evaluating someone to sitting in the chair as the patient with someone else on the stool." Schindler said. None of her training had made her immune. Listening to her doctors and providers speak about her options, she experienced the same raw emotions and fears she'd watched her patients experience.   
Another life lesson came in the form of loosening her reigns on the company she'd built from the ground up. 
"It's challenging to say no and put yourself first," Schindler said. 
Stepping back was difficult, but Schindler knew she had built a business of like-minded individuals who knew her expectations and would step up in her absence.
At Dana-Farber, while Schindler was receiving chemotherapy one evening, the seed for what would be the next step in her journey was planted when a fellow patient and physical therapist shared her story.
"Most people have an impulse to tell their story in a way that helps them deal with what's happening," Schindler said. Some women journal or blog. Several take to the streets brandishing pink ribbons. Others, like Schindler, put their heads down and just keep moving.
Schindler recalls the details of her conversation during that unlikely meeting. There was an element of the surreal in meeting a fellow physical therapist during chemotherapy in Boston. It was even more synchronous that this woman was telling Schindler about a positive experience with a surgical oncologist in North Carolina. After hearing this woman's story, Schindler decided to seek out Dr. Shelley Hwang at Duke University when it came time for surgery. Hwang performed a bilateral mastectomy in October of 2014, a month to the day after her final chemotherapy treatment.  
"I knew she was the right doctor for me. She told me the numbers and statistics, but said ultimately it was my decision. I was the one who would have to live with it," Schindler said. This approach is something Schindler took back to her staff and daily practice.
"Hard conversations are tough," Schindler said. "Some people avoid them." Schindler learned first-hand that sometimes the most caring thing to do is be blunt.
"You have tough conversations looking someone in the eye, not out the window," Schindler said. 
As she started to lose hair from chemotherapy treatments, those conversations became difficult for Schindler. The act of taking off her hair was not empowering. It shook her confidence; there was no hiding her condition, and she worried her practice would suffer when word spread. Instead, the incredible business she had worked so hard to build continued to thrive. Unlike the Biblical character of Samson, Schindler's strength was not in her hair, but came from a place deep inside.
After completing radiation treatments through Cape Fear Valley in January 2015, Schindler felt like that well of strength had finally run dry. Her pink ribbon, so bright and hopeful at the beginning of the journey, was faded. Schindler refers to this period as the second tsunami, the indescribable fatigue and emotional response that comes as the initial post-diagnosis outpouring of support and help wane.
Recent experiences have solidified Schindler's dedication to helping increase the motion, stamina and confidence of anyone who has been touched by cancer and is trying to figure out what life looks like in the wake of it. One particular incident stands out to Schindler and illustrates the importance of being present with each patient. During countless radiation treatments, the drill was always the same: on the table, machine lined up, gown back, radiation blast. The difference was in the way the technicians treated her gown. While some of the younger ones threw it back impersonally over her shoulder, one woman took her time, folding it gently and deliberately sliding it under her shoulder, as if tucking her in for the night. That small gesture went a long way for Schindler and she brought that story back to her staff.  
"In that moment I asked myself what we could do better," Schindler says.
As her business continues to expand and grow, so does Schindler. No longer needing to work fourteen-hour days to establish a budding business, Schindler is slowly remembering what she enjoyed doing before she was consumed by work. She spends time in her garage, making crafts and unleashing her creative side. This year, she's even committed to taking a vacation that isn't work related, traveling to Chicago for a mosaic class.
Not putting herself first is no longer an option. After all, she's got a team of well-trained professionals who aren't afraid of tough conversations watching out for her. 
Advanced Physical Therapy Solutions
Laura Schindler