Popular Perk Me Ups

04/07/2015 10:23AM ● Published by Annette Winter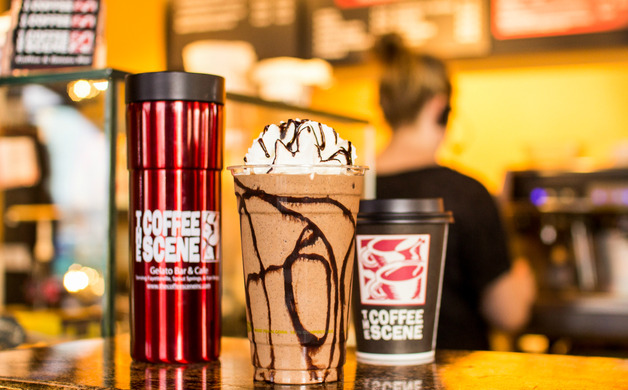 Gallery: Coffee Shops [3 Images] Click any image to expand.
Rude Awakening
"It started out as Mexican Spice Cocoa (which is also a very popular drink for us) back around 2001, but as coffee lovers, we quickly added espresso. I think the fresh made whipped cream is a big addition to all the drinks. We like to hear customers say they get drinks the same way every time no matter who is working."
- Bruce Arnold, Rude Awakening
The Coffee Scene
"Our Mocha Java Milkshake is a Coffee Scene original drink and I created it! We sell roughly 100 to 125 a week."
- Kiki Manis, The Coffee Scene
The milkshake has vanilla ice cream, shots of espresso, chocolate sauce, chocolate covered espresso beans and Oreos, blended and served with our homemade whipped cream. This drink can also be made hot as a breve with half and half. 
The Coffee Cup
"It's hard to pick a favorite from our coffee fans. But the Birthday Cake Latte and the Spicy Mocha are two staples of both The Coffee Cup shops."
- Angela Malave, The Coffee Cup
The Birthday Cake Latte is made with cake batter and white chocolate and the Spicy Mocha is made with Ghirardelli chocolate and cayenne pepper.
Coffee Shop Locations
The Coffee Cup
Millstone Towne Centre, Hope Mills
108 Hay Street, Downtown Fayetteville
The Coffee Scene
3818 Morganton Road, Fayetteville
1520 NC-87, Cameron
Rude Awakening
227 Hay Street, Downtown Fayetteville
CV Lifestyles
The Coffee Cup
The Coffee Scene
Rude Awakening
Bruce Arnold
Kiki Manis
Angela Malave
CV SHOP LOCAL