CityView July/August 2015

07/10/2015 01:25PM ● Published by Aubray Onderik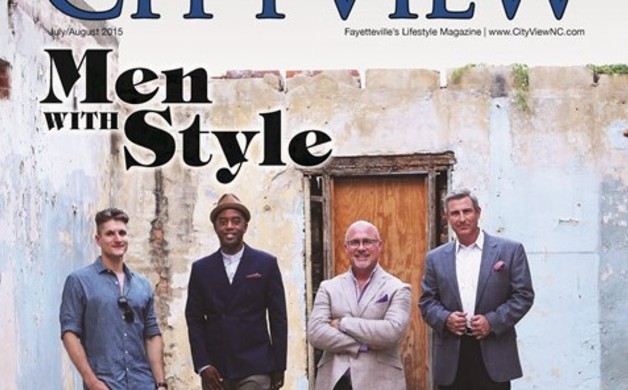 Gallery: The Men's Issue [1 Image] Click any image to expand.
Editor's Note:

Men.
                We can't live with them.
Their grooming habits, their fishing trips, their obscene appetites, the way they always have to be right. Oh, the patriarchy!
                But, we can't live without them either.
They are our fathers, our husbands, our wonderful employees, our artists, our church and community leaders...
They are the men we love.
                In our inaugural Men's Issue, we highlight what is simply amazing about Fayetteville gentlemen, young and old, across the street or in heaven.
                I don't want to divulge too much…. But flip the page and binge-read this issue. I promise it won't be too much of a challenge.
My Friend Cliff - 07/10/2015 12:28PM
The Making of Men - 07/10/2015 12:30PM
The Beard Buzz - 07/10/2015 12:32PM
The Leader - 07/10/2015 12:33PM
Homes on Hay Street - 07/10/2015 12:35PM
MAN VS. FOOD - 07/10/2015 12:37PM
Pops and Robbers - 07/10/2015 12:39PM
Otrebla's - 07/10/2015 12:41PM
The Business of Blessings - 07/10/2015 12:43PM
I'll See You at Cliff's Bar - 07/10/2015 12:44PM
From Kenai, Alaska to Carteret County - 07/10/2015 12:45PM
Gentlemen Deconstructed - 07/10/2015 12:47PM
Inside Fayetteville - 07/10/2015 12:54PM
Today