Alternatives to Estate Administration

08/21/2015 02:43PM ● Published by Aubray Onderik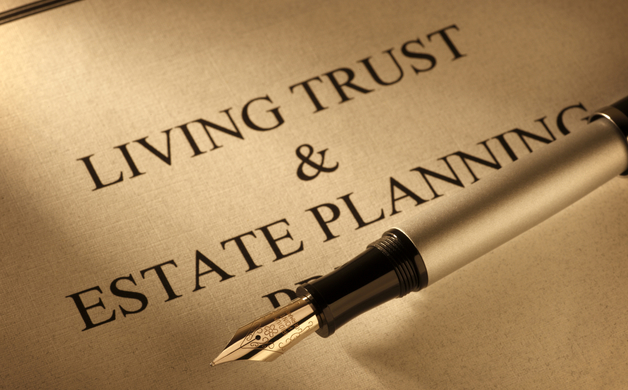 By: Deanna Coleman
"'Cause the good Lord giveth and the family taketh away."- Family Feud, Pistol Annies
In 2011, the Pistol Annies released the song "Family Feud," highlighting some of the nightmares of estate administration, including aunts and uncles ransacking their deceased relative's home while a grieving daughter watches on helplessly. 
       Family feuds often become messy and I've encountered - as the song suggests - more than one situation in practice where "great granddaddy's shotgun" (or some other family heirloom) started a civil war among the surviving family members.
       Let's review alternatives to estate administration when issues arise with regard to the disposition of a deceased person's interest in property but "full administration"_ is not required. Before you start "wishing that the whole house would go up in flames," consider some of the suggestions in this article.
       Here are some common hypothetical factual situations and solutions that arise when someone passes away and potential solutions to each:
Situation 1
Wanda's husband, Henry, passed away.  At the time of his death, all of Henry's bank accounts were jointly held with rights of survivorship with Wanda. The same is true of Wanda and Henry's brokerage accounts. Henry and Wanda also owned two vehicles, a sedan and a pickup truck, titled in both of their names. Wanda would like to have her husband's name removed from their jointly held property.
       Wanda should be able to remove Henry's name from the jointly held bank accounts upon presentation of a certified copy of Henry's death certificate to the bank. Brokerage firms will likely require more paperwork than the bank(s), but Wanda should also be able to transfer the brokerage accounts into her individual name without a civil war or too much hassle.
       Wanda will encounter some difficulty with the pickup and the sedan. She cannot just present a death certificate to the North Carolina DMV and have Henry's name removed from the title. Wanda can, however, apply for a year's allowance in order to have Henry's one-half (1/2) interest in the sedan and pickup assigned to her. Once assigned, Wanda can then present Henry's death certificate and the Assignment of Year's Allowance to the DMV and have the sedan and pickup titled solely in her name.
       Under current law, a surviving spouse is entitled to an allowance of Thirty Thousand Dollars ($30,000.00) in personal property. Motor vehicles are included in the definition of "personal property."
       In order for the allowance to be assigned, the surviving spouse must apply to the Clerk of Court within one year of their spouse's date of death and pay a filing fee of Eight Dollars ($8.00). This allowance takes priority over creditors' claims, the terms of their spouse's will and administrative expenses of the estate.
       While it is intended to provide support to a spouse who may suffer a loss in income or encounter great expense upon the death of their spouse, the year's allowance has become a tool to avoid full estate administration.
Situation 2
Debbie is 35 years old. Her mother, Margaret, recently passed away. Her father predeceased her mother and Debbie is an only child. Margaret transferred most of her property to Debbie during her lifetime. Debbie paid for Margaret's funeral out of personal funds. At her death, Margaret did not have a will and her only asset was a solely held checking account with Twenty-Five Hundred Dollars ($2,500.00) and no beneficiary designation. Debbie wants to close Margaret's account without having to go through full estate administration.
       Debbie is entitled to be reimbursed for funeral expenses incurred. Because Margaret had less than twenty thousand dollars ($20,000.00) in personal property at the time of her death, Debbie may collect the proceeds of the account using an Affidavit for Collection of Personal Property ("Affidavit").  The Affidavit requires that the applicant (referred to as the "Affiant" in the court's form) provide a copy of the death certificate, basic information about the deceased individual and a preliminary inventory of the decedent's property. Here, Debbie would only be required to list her mother's checking account on the Affidavit. The fee to file the Affidavit for Collection of Personal Property is One Hundred Twenty Dollars ($120.00).
       After being appointed as Collector by Affidavit, Debbie could close the checking account. Debbie would close this abbreviated estate administration by filing an Affidavit of Collection, Disbursement and Distribution, in which she would report the proceeds received from the checking account and provide supporting documentation to prove that she received the proceeds. A minimum filing fee of Fifteen Dollars ($15.00) would be payable with the Affidavit of Collection, Disbursement and Distribution.
Situation 3
 Wanda, from Situation 1, discovers that the title to real property purchased by Henry during his lifetime as an investment was conveyed solely to Henry.  Additionally, Wanda learned of a brokerage account that was solely in Henry's name without a beneficiary designation.  There must have been a mistake! Wanda would like to know the best way to transfer all of the property to her name without having to go through full estate administration. Henry's will leaves all of his property to Wanda.
       In order to obtain title to all property owned solely by Henry, Wanda can submit an Application for Probate and Petition for Summary Administration to the Court. Summary Administration is a proceeding available only to surviving spouses who are the sole beneficiaries of their spouse's estate. The application can appear daunting to a surviving spouse and many of my clients like Wanda are reluctant to use this proceeding, as the surviving spouse must provide detailed information regarding the solely held property and all jointly held property. 
       For Wanda, filing this application means that she would have to provide a list (and supporting documentation) of all property in which Henry had an interest at the time of his death. She would have to obtain date of death valuations of stocks, including the stocks that she jointly owned with Henry and the stocks solely in Henry's name. She would also have to list any jointly held bank accounts and provide a legal description of the real estate solely held by Henry. 
       An applicant who is petitioning the Court for summary administration also must state in the application that he or she will pay any debts owed by their late spouse. Upon audit and approval of an Application for Probate and Petition for Summary Administration, the Court will enter an Order of Summary Administration.  The order states that the surviving spouse is entitled to all of the descendent's property.  Here, Wanda could send her Order of Summary Administration to the brokerage firms along with any paperwork required by the firms in order to transfer the account to her name. 
       For those readers who have experienced full estate administration, Summary Administration is essentially a combination of the Application for Letters and the Ninety Day Inventory. The filing fee is $120.00 plus an additional amount based upon the value of personal property. 
Conclusion
       I routinely advise my clients that probate is not the end of the world and that there are statutory solutions to the "small" estate administration problems that commonly arise. This is by no means a comprehensive list of possibly alternatives to full estate administration. None of these methods guarantee that a family feud will be avoided of that the "Aunt Tammy" or "Uncle Bobby" figures from the Pistol Annie's song will not show up at the death of a family member. These alternatives, however, may help to minimize costs and avoid full estate administration.
CV Family
SENIOR LIVING