Wrap it up

11/05/2015 02:10PM ● Published by Annette Winter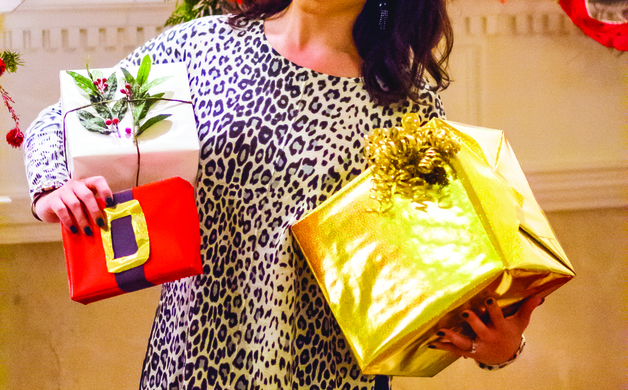 Gallery: Creative ways to wrap your gifts for Christmas! [1 Image] Click any image to expand.
By Miriam Landru
Let's face it. There aren't too many of us out there who embody a Martha Stewart of gift- giving. Usually, we head to that special store sometimes pronounced, tar jay, grab a cute bag, some matching tissue paper and call it good. But, what if I told you… that you can make your gifts showstoppers. Gifts so pretty you don't even want to unwrap them to see the even better (well, cross your fingers!) gift inside. Twine & Twig This is a simple, rustic look. Great for boxes large or small. What You Need: One holly sprig and small twigs White wrapping paper Twine Tape Directions: Wrap gift. Wrap twine around gift. Place sprig of holly or twig behind twine. Secure with double sided tape. Santa's Surprise A cute and whimsical way to wrap a slender, long box. What You Need: Red wrapping paper Gold wrapping paper Black construction paper Tape Directions: Wrap gift in red paper. Cut black construction paper to fit box as a "belt." Tape black construction paper on box. Cut gold wrapping paper into a belt buckle. Tape belt buckle on gift. For the Coffee Connoisseur Creative and easy. What You Need: Plastic iced coffee cup and lid Gold tissue paper Iridescent or white tissue paper Curly Ribbon Festive straw Gift card to their favorite coffee shop Directions: Place gold tissue paper in cup and insert gift card. Put iridescent or white tissue paper on top. Cover with lid. Insert straw. Tie Ribbon on straw.
Creative ways to wrap your gifts for Christmas!