24 Hours in Wellness

01/08/2016 12:42PM ● Published by Aubray Onderik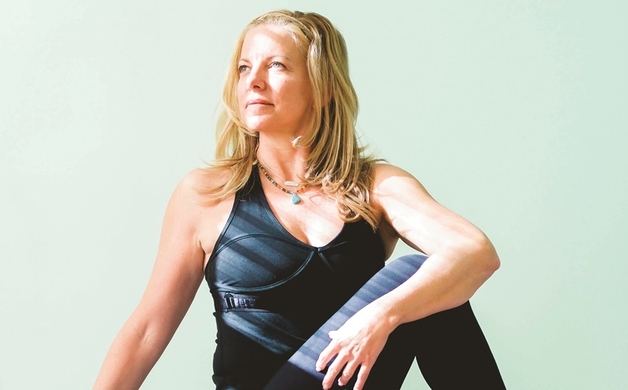 Gallery: Day in the Life [1 Image] Click any image to expand.
By: Miriam Landru & Taylor Aube
In this special three-person interview, we met a cross country coach, a yoga teacher and an OB/GYN. We learned what makes their days run smoothly, what makes them tick and how busy health professionals on the go stay in touch with the wellness aspect of their lives.
Jack Brunecz
Cross Country & Track at Methodist University
Jack Brunecz is the head cross country coach and assistant track coach at Methodist University who just completed his first cross country season with the college. Prior to coming to Methodist University, he was an elementary school teacher at Howard Hall Classical Elementary School and coached cross country and track at Pine Forest High School. He feels incredibly blessed to have had the opportunity to be a coach and mentor to so many of our area's youth. Happily married to Kali, they have two dogs, Zoie and Pacer.
6:00 a.m. - Most days for me start around 6:00 a.m. My motivation for getting up is either knowing that my student-athletes are counting on me or God is counting on me to get the most out of myself and embrace the talents that he has blessed me with. This is when I do my first sit-up of the day.... when I get out of bed.
7:00 a.m. - This is the time that a morning practice would start or I would have taken care of everything that I needed to in order to be ready for my morning run. Either way, I always eat something light such as a granola bar or a packet of oatmeal just to have a little substance in my stomach and give me a little more energy.
8:30 a.m. - Practice or my own personal run will end around this time. On a day when I coach a morning practice, I will start my own run right after it is done. The first thing that I do after I run is drink a small amount (around 8 ounces) of Gatorade to get some electrolytes back in my body, because ideally for maximal benefits you want to replenish your body with electrolytes within 30 minutes of your workout. A typical breakfast after a morning run would be: cereal, omelet and/or a bagel. I ALWAYS have a glass or two of milk each morning. I drink A LOT of milk.
9:30 a.m. - This is generally around when I start my day in the office. I will either be tending to recruiting manners within my office or I will be hosting a prospective student-athlete on campus for a visit. I love every part of what I do.
12:00 p.m. - Lunch! I do eat a smaller lunch because I usually snack here and there throughout the day. If I have a recruit on campus, we will go to the cafeteria. I love getting to converse with prospective student-athletes of mine and their families on campus visits. I could talk about aspects of Methodist University, running, and training all day. It is very important to me to convey how great of a place Methodist University is and how passionate I am about what I do.
4:00 p.m. - Normal practice starts. We always have a quick meeting prior to starting the workout to establish exactly what we're doing and discuss any upcoming events that we need to address. I like for the kids to be involved in other aspects of student-life, as long as it is manageable for them.
5:30 p.m. - Our normal practice will end around this time. At the end of our tougher, quality workouts such as: speed workout, progression run, lactate threshold run, hill workout, long run for the week, etc.
7:00 p.m. - Almost all days I am home by this time to enjoy a lovely meal with my wife and have the company of our dogs that have missed us all day. She is a great cook and does a great job of creating healthy meals for us. She certainly is the better cook in the relationship.
9:00 p.m. - This is when I'm really starting to wind down for the night. My wife and I may have a small dessert as we watch one of our shows. Having sweets is perfectly fine as long as it is in moderation.
10:30 p.m. - Lights out!
Angie Toman
Yoga Instructor & Owner of Living Balance Studios
After a career as a trial lawyer in Florida, Angie Toman found her path to yoga after getting bad headaches due to stress. It was the early 1990s and the yoga lifestyle was just getting started in New York and Los Angeles… but in the Sunshine States capitol of Tallahassee? Not so much. In 2001, she moved to Fayetteville and began teaching yoga privately, starting at Dr. Lynette McDonald's dental office. Today, her studio flourishes off McPherson Church Road, where private and group classes are offered. Angie enjoys the flow of her life and being a mom to three high schoolers and an eight-year-old.
4:45 a.m. - I get up around this time to get ready for my day and have meditation time. I read about who my clientele is for the day. I need to know about their lives. Will they be traveling? Do they have a busy work week ahead? I want to tailor my class toward their needs.
6:00 a.m. - This is usually when I have my first private class. I will either have it in my home in a small room dedicated to the practice or at the studio. Because I have been teaching for 15 years, I know that your practice is not just physical but it is mental as well. I try to be aware.
8:30 a.m. - I am definitely at Living Balance getting ready for the day. I stay in classes from this time until 2:30 p.m. Non-stop. I try to have a small break and eat a salad for lunch. Something healthy. I am a yoga teacher after all.
3:00 p.m. - I arrive back at home. Since I run the business myself, this is my time for administrative work. So, I check on things and make sure it's all running smoothly.
4:00 p.m. - I settle my kids down to do homework. They're all very active and I want to make sure their work is done before extracurricular activities begin.
6:00 p.m. - This is about the time I shuttle my kids around. My children are involved in wrestling, theatre, church, soccer and track.
8:00 p.m. - I usually take time to practice in the evenings. I find about 30 minutes whenever I can. I don't always do yoga and Pilates…but I do a long practice on Sundays. During the week, I will go on a 30-minute walk. I also lift weights. I come from a fitness background so I still believe in doing all of those things. I think it is important to change things up and keep your muscles guessing. But, the one thing I see that truly heals people is yoga and Pilates… That is what makes the difference to me.
10:00 p.m. - Time for bed and to get ready to do it all over again. Namaste.
Dr. Ada Ventura Braswell
Medical Director of OB/GYN Programs for Cape Fear Valley Health System
A first generation Cuban American and former U.S. Army doctor and current MBA student at Methodist University, Dr. Ada Ventura Braswell is the Medical Director of Cape Fear Valley Health Obstetrics and Gynecology. Not only does Dr. Braswell deliver babies, she is a wife and raises three children of her own thanks to successful co-parenting with her husband's schedule. Her schedule varies as some times she has 24-hour shifts at the hospital and other days she has a normal schedule with various board meetings in the evenings and activities with her family. Still, she makes it work. She delivers anywhere between 1,300 and 1,500 babies a year and focus on helping high risk OB patients. She covers a broad spectrum… all with great care. And to relax? She loves to craft, read and spend time with her three precious children and husband.
5:00 a.m. - I wake up and start getting my day ready. Now that I am getting my MBA, I will do homework. I feel like getting my MBA will help me do my job better and understand the bigger picture. This will help me combine business and medicine together to get the best result. If I am scheduling for clinic, I eat breakfast and go right in. My husband takes the children to school.
7:15 a.m. - If I am in the office, scheduled for clinic, this is when I arrive. I love the fact that my job is not the same thing every day.  If I am in the operating room, I'll be there at 7:00 a.m. Most everything starts at 7:00 a.m. sharp.
8:00 a.m. – This time or any time when I am on call is when I can deliver babies. Each day I am on call, I can deliver anywhere between two to eight babies in 24 hours. If I am on call for a whole day, the next day I am off work.
12:00 p.m. – Usually on a "lunch break," I'll have medical director committee meetings and conduct interviews for midwife positions. If it's not a busy day and I'm in Fayetteville, I'll go eat lunch at Bento Box on Raeford Road. If I am at the Hoke Hospital, then I'll eat at Applebee's.
If I am on labor and delivery, I can't leave so the doctors will go to the cafeteria or bring their own lunch.
1:00 p.m. – I spend the afternoon seeing patients. The clinic dominates the week. I am here three days a week except for my 24 hour shift and my day off. I may run back and forth to do a case in the operating room.
3:00 p.m. – My kids get out of school around this time, but my husband is able to take them to band practice. My husband teaches combatives to the Army, so he has a pretty flexible schedule.
5:00 p.m. – I'll start my meetings at the hospital right after work.
7:00 p.m. – I arrive home and even though I've had a long time, more than a few nights out of the week… I will cook. And I cook Cuban food… because that's hard to find around here! I enjoy watching cooking show and my daughter and I get together in the kitchen. I'm trying to pass on the tradition of making Cuban food to her.
10:00 p.m. –
On an average day… this is my bed time. Except when I have accounting studying to do for my MBA.