CityView March/April

03/01/2016 04:27PM ● Published by Jennifer Gonzalez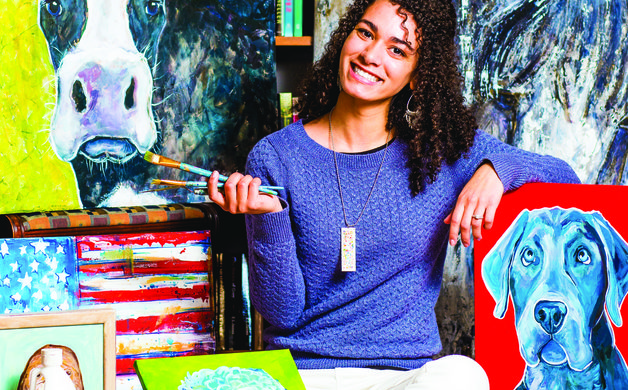 Gallery: . [1 Image] Click any image to expand.
By: Miriam Landru

            "I want to say to all the young women out there: there are going to be people along the way who will try to undercut your success or take credit for your accomplishments or your fame. But if you just focus on the work and you don't let those people sidetrack you, someday when you get where you're going... you'll look around and you'll know it was you and the people who love you who put you there and that will be the greatest feeling in the world."
            Perhaps no truer words were ever said by America's sweetheart, Taylor Swift, after she won album of the year at this year's Grammys. After being "thrown under the bus" not just once by the patriarchy, (Kanye West... John Mayer) she has always risen above and delivered. This time she spoke a message that's been re-tweeted and re-posted thousands of times.
            I feel that it's something a lot of women can relate to, even coming from the mouth of a 26-year-old multimillionaire. Hard work beats talent any day and it's even better if you've got skills to back up your work ethic. But when you do get to where you're going… it's those mentors, true friends and family members that go above and beyond who will be there standing beside you. The people who love you the most.
            In this issue, we feature so many women who contribute to the growth and betterment of our community. And I am privileged to count many young, female small business owners in my squad of close knit girlfriends.
            A restaurant owner here coined us the "Faydashians." A female business owner herself… she knows we are all so much more than that.
 Articles in this edition:
Today