American Girl Fashion Show 2016

04/12/2016 03:28PM ● Published by Jennifer Gonzalez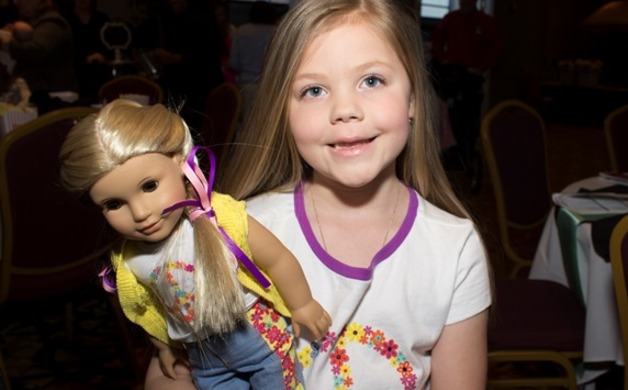 Gallery: Photos by Laney Branch [29 Images] Click any image to expand.
The Child Advocacy Center of Fayetteville hosted girls and their friends and families at the American Girl Fashion Show™ on Saturday, April 9, and Sunday, April 10, 2016, at the Crown Center Ballroom in Fayetteville.

This fun, engaging program showcased historical and contemporary fashions for girls and their dolls.  Proceeds from the event benefited the Child Advocacy Center's child abuse prevention and intervention programs.

More than 130 local and regional girl models presented the fashions, while lively commentary, music and decorations created a memorable experience for girls and their families.

Audiences delighted in historical clothing that resembles what the popular American Girl™ characters might have worn. Contemporary My American Girl Apparel for older girls and Little Girl fashions completed the program.

Learn more about the
Child Advocacy Center of Fayetteville here.
CV Family
,
Seen at the Scene
Family Features Lifestyle