As One Prayer Walk

04/13/2016 01:35PM ● Published by Jennifer Gonzalez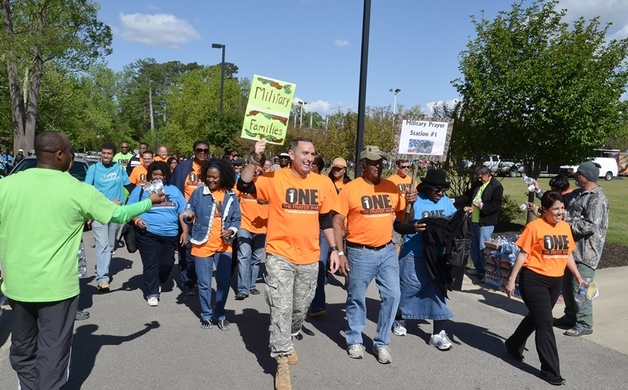 Gallery: As One Prayer Walk. Photos by Byron Jones [39 Images] Click any image to expand.
Several laced up their walking shoes for the As One Prayer Walk Saturday April 9 in Festival Park.  The event is a ministry tool used by As One Fellowship, Inc. to unite the Body of Christ and is focused on prayer.  Participants walked in silence throughout the City of Fayetteville and stopped at five prayer locations. 

The first stop was at Veterans Park and Airborne Museum to pray for active and non-active in the military and their families. 

The second stop was at City Hall where the prayer was focused on regional civic leadership and law enforcement as well as the nation's leaders. 

The third stop was at the Cumberland County Detention Center to pray for persons incarcerated and their families.  

Racial diversity was the emphasis of prayer at the Market House with the final stop at the Fayetteville Public Library where a special prayer was directed to education leaders, children and families. 

The walk concluded back at Festival Park for a prayer for all spiritual leaders and followed by music, food and fellowship.
Learn more about As One Fellowship, Inc. and the walk
here. 
Seen at the Scene