Fostering Animals with Love

05/04/2016 02:04PM ● Published by Jennifer Gonzalez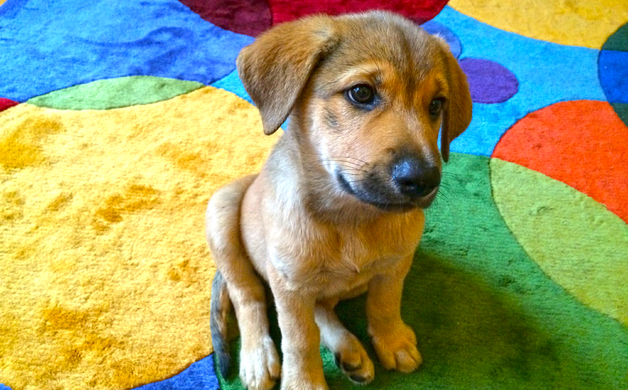 By Jennifer Hutchinson-Tracy
            Cumberland County Animal Control is committed to eliminating euthanasia of adoptable animals. Over the past several years, euthanasia rates have decreased while the number of animals adopted or rescued has steadily increased. Our foster program has been one of the biggest contributors to that change. Almost 400 animals passed through the foster program last year and were successfully placed with adopters or rescue organizations. We currently have 73 animals in foster care and many more in the shelter waiting to be placed with fosters.
           The primary purpose of Animal Control's foster program is to help animals that are not adoptable when they enter the shelter. The most common reason is they are simply too young to adopt out. Some are pregnant or nursing babies. Some animals come in with treatable medical conditions or injuries and we prefer to place them with fosters to aid in their recovery. Other animals do not respond well to being in the shelter so placement with a foster is necessary to reduce their stress and allow their personality to blossom.
            Another benefit to foster homes is they expand our housing capability. Space becomes limited because we are an open-admission shelter that does not turn away any animals. To prevent overcrowding, we call on fosters to house animals while waiting for a rescue transport or an adoption event. We work with many out-of-state rescues and the animals they take need to be out of the shelter for a couple of weeks in order to obtain a health certificate for transport.
            Our foster volunteers also increase our animals' chances of being adopted or rescued. Animals can behave very differently in a home environment as opposed to the shelter. Fosters' observations about the animals they care for are extremely helpful when a rescue wants more information about an animal's behavior. That additional information also increases the likelihood of making a good match with an adopter. Knowing whether an animal is housebroken or good with other animals or children is valuable information we can pass along from foster to adopter. Our volunteers are great at marketing their foster babies and prospective owners are often waiting when the animals are ready for adoption.
            For whatever reason we decide to place an animal in foster care, we focus on short-term stays. We want to be able to let our foster volunteers know approximately how long they will have an animal in their home. In most cases, the duration is less than two months. It could be as short as a few days. This allows the foster to choose animals based on what may be going on with the volunteer's schedule. It also allows the volunteers to prepare themselves for letting the animals go.
            Being afraid they won't be able to give the animals back is one of the biggest concerns raised by fosters. This is a legitimate fear and something we have all felt. We have one couple that has fostered for us since the beginning. The wife still cries every time she brings back her foster pups. Despite her heartbreak over parting with each pup, she understands that letting the animal go means she can help more puppies. This couple alone has fostered about 30 puppies in the last couple of years. I am sure she would agree that saving 30 lives was well worth the tears.
            Animal Control does everything we can to support our volunteers and set them up for success. During the foster orientation, we ask potential fosters what types of animals they are comfortable caring for and we will offer those to them. Staff members are available around the clock to provide support and advice. Our more experienced fosters are also great resources and generous with their help.
            The requirements for becoming a foster are minimal. You must be at least 18 years old and attend an orientation. Foster orientations take place at 2 p.m. on the third Saturday of every month at the Animal Control shelter at 4704 Corporation Drive. We will occasionally hold foster orientations at other times and will consider doing individual orientations by appointment. Please call foster coordinator Kristin Otero at 910-321-6965 for more information.
Jennifer Hutchinson-Tracy is the shelter manager for Cumberland County Animal Control. You may contact her at 910-321-6828 or jhtracy@co.cumberland.nc.us.
CV Family
Family Features
Jennifer Hutchinson-Tracy