In Hard Times, Faith Gives Hope

05/06/2016 12:49PM ● Published by Jennifer Gonzalez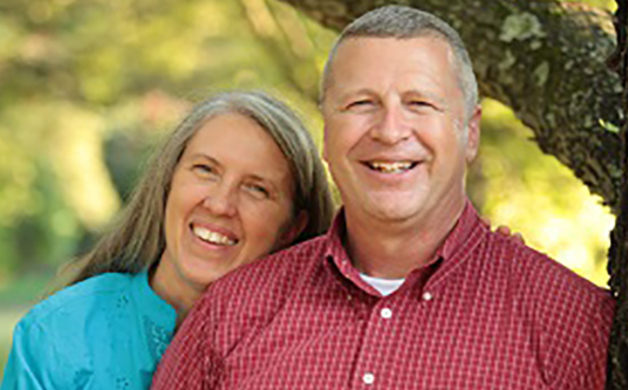 By: Ran Dolinger
         We all go through tough times, yet still we think we are the only ones. Early on in the Iraq war, soldiers on their way home were told they were going to be in Iraq for another three months. Tour lengths extended from 12 to 15 months. Soldiers had already turned in their equipment and another unit had already taken their place. Their "foxhole improvements" that had taken them all year to build had to be re-constructed. No one serving had been required to remain in the fight that long. Families back home were distressed. Soldiers were despairing. Even soldiers who are professionals at discipline and suck up hardship like a sponge had to turn to faith in order to finish their mission. Faith is what helps us face hardships with hope.
         The oldest way to hold on to hope in times of trial is faith. In the Bible, Chapter 11 of Hebrews recounts the saints from times past and what they did through faith. The list of those mighty deeds done by faith reminds us that we are surrounded by others who have had it harder than us and yet they pressed on until the end. Those who have gone before encourage us not to quit our own races, but rather run with endurance the course that is set before us. In thinking about the Bible's hall of heroes, we can look past our present sorrows and hold onto a future of hope. Just as those who have gone before us, we learn to cast off that which hinders mission accomplishment. Christians focus on Jesus Christ as the hero who both made the way and showed the way. He showed us the way by His life and, ultimately, made the way by His death. As all who have gone before us, in faith we can face death itself with victory. 
         We need to remember that we are not alone. We are not the first, and it is not the worst. However difficult our journey becomes, we are not the only ones who have trudged that trail. Veterans of other wars have always faced similar trials. One of the elders of my congregation served in three wars. During World War II, he was deployed for three years straight. Not only did he survive, he thrived. He is someone to look up to. His story gave me hope when things got rough in my own life. The lives of veterans continue to give inspiration and hope during soldiers' times of desperation.
         Don't quit. Others have survived and so can we. Tales of heroes tell you to hold on and to hold fast. Looking up to those who thrived during troubling times keep us from looking down into our own abyss. The same thoughts that helped them focus on the finish can help us during our present struggles. These stories all tell of faith turning defeat into victories.
         Faith helps us look beyond the current chapter of our lives and, instead, helps us envision how the final chapter will turn to triumph. After six months in Iraq, one of the soldiers from my unit returned home to Germany for two weeks of rest and relaxation. Out of the 130 degree heat and sitting in his easy chair, he said it didn't feel so tough. We started saying, "It all seems easy when you are sitting in the easy chair." We pictured ourselves done with war, leaning back in our overstuffed chairs and full of food that hadn't come pre-packaged. Thinking about that helped us face our struggles. By faith, we knew that one day we would be back home. 
         Faith tells us that there is a reward. It is worth it. In the midst of combat, soldiers are not thinking about what kind of reward they might receive. When combat is over, there are awards for those who courageously face hardship with valor. After many hot and dusty months of utter boredom punctuated by enemy fire and nightly mortar attacks on our base, we had an awards ceremony, and I received a Bronze Star.   
         Faith calls on us to both let go and to hold on. In the midst of the storm, we may have to jettison what is unnecessary in order to hold on to that which is most precious. We may have thought the pile of gold was important, but when the waves of adversity crash against our ship, we remember the people we love are always the most important.
Come to me, all who labor and are heavy laden, and I will give you rest. Take my yoke upon you, and learn from me, for I am gentle and lowly in heart, and you will find rest for your souls. For my yoke is easy, and my burden is light.         
            Matthew 11:28-30
CV Family
Ran Dolinger
military life
MILITARY LIFE