May/ June 2016

05/06/2016 03:28PM ● Published by Jennifer Gonzalez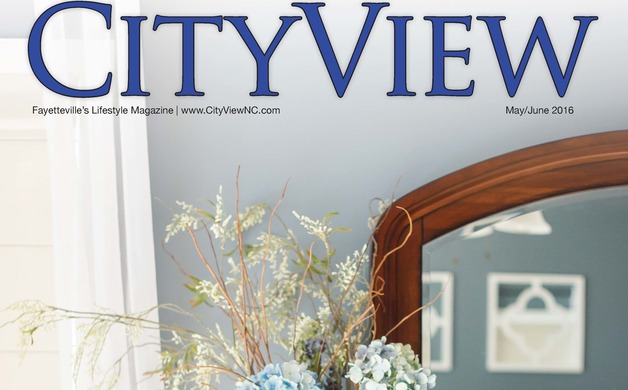 Nice to meet you!
I am so excited to be the new editor at CityView. A year ago, I arrived in Fayetteville from New York City, where I was studying at Columbia University and where I received my Masters in Fine Arts. As a writer, I love telling stories, but more importantly, I love sharing them. Earlier this year, I was a freelancer for CityView. You may know me from my story on Robert Lints and his bird, Macy, the macaw. Or the story I wrote about the women at Cinderella's Closet, or the family at McCormick Farm or Joe Sugar's favorite places to eat in St. Pauls. Around town, you may have seen me writing at the coffee shop, riding my bike, or walking my dog on the Cape Fear River Trail. We may have met at CAMEO ArtHouse Theatre or The Capitol Encore Academy. We may have met at the Adult Literacy tutor training program through Fayetteville Urban Ministry or at Operation Inasmuch, where I volunteer and serve breakfast. Maybe we met the night I ate at Taste of West Africa and fell in love with the food, the ambiance and the family behind the counter. Or maybe you've walked by when I was trying to beautify our own house, planting flowers, dragging branches to the curb.
If we haven't met yet, it will be a pleasure when we do. And here's to many more editions of sharing Fayetteville's stories with you!
See you around town!
Erin
May/ Issue June 2016 Articles

McFaden's Musings: Facilitator of Living Life
Faith: In Hard Times, Faith Gives Hope
Living: Take Offs and Landings
Art: The Sound of Fayetteville Live Music at the Cameo
Business: Living Color
Giving: Blind Ambition
Feature: Come "Sale" Away - the ins and outs of Fayetteville rummage sales
Feature: From the outside....in
The Buzz Fayetteville Guide to Pronouncing Street Names
Inside Fayetteville: Events May and June
Today