Vietnam War Remembrance Ceremony

05/09/2016 01:51PM ● Published by Jennifer Gonzalez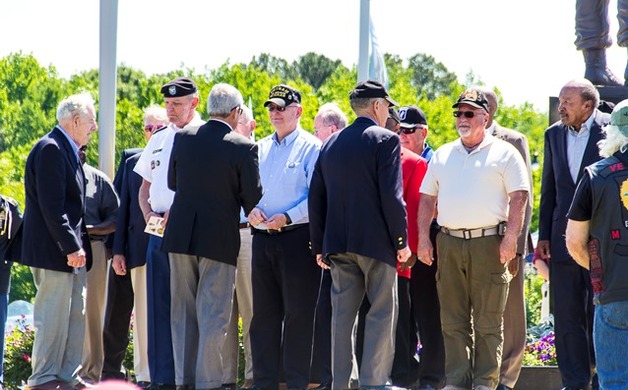 Gallery: Vietnam War Remembrance Ceremony. Photos by Val Morris. [45 Images] Click any image to expand.
On Saturday May 7, 2016 at 10:30 a.m. the Airborne & Special Operations Museum Foundation, with their presenting sponsor Select Bank & Trust, hosted the first Vietnam War Remembrance Ceremony in the Museum's Parade field.

The ceremony honored and thanked all veterans and services of the Vietnam War.  Guest speakers included General (Retired) James Lindsay and Colonel (Retired) Ken Smith.

The Ground Forces Band provided music for the event; the invocation/benediction was given by Chaplain Jon Cone Sr. from the Cumberland County Veterans Council; Color Guard from the Johnson County Vietnam Veterans of America; Missing man table from Rolling Thunder Chapter 1, NC.; and a special pinning ceremony of all Vietnam Veterans present from the Cumberland County Veterans Council.
The highlighted unit this year was the 173D Airborne Brigade (Separate) and the unit's colors were on display form the local chapter of the 173D Association (Chapter 5).
Seen at the Scene
military life
MILITARY LIFE