Lantern Festival 2016

05/11/2016 10:21AM ● Published by Jennifer Gonzalez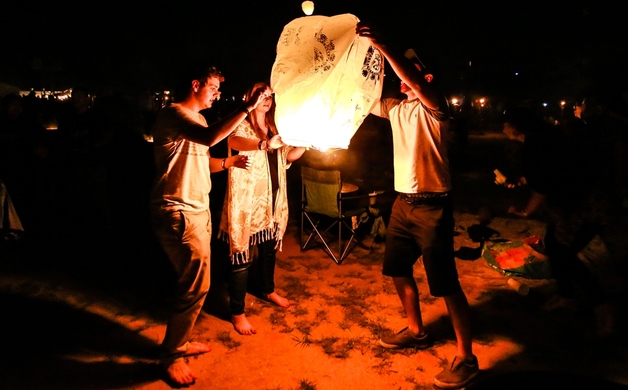 Gallery: Lantern Festival 2016. Photos by Matt Wonderly. [63 Images] Click any image to expand.
On Saturday May 7, 2016 many joined together at the Fayetteville Motor Speedway for The Lantern Fest. 

 According to the event website historically lanterns were used to symbolize good fortune, request favorable weather, or to celebrate the life of a loved one. However, each lantern that lit the sky could represent anything the person or persons releasing it wanted from their highest hopes, deepest regrets, and fondest dreams.
Event goers enjoyed music, dancing and s'mores leading up the the big release.
According to the event website the lanterns are 100% biodegradable and after each release they have professional "Lantern Chasers" that collect 90% of the lanterns after the event.
Fayetteville NC Lantern Festival 2016 by Matthew Wonderly
Seen at the Scene
Matt Wonderly