Out of Sight Wing Fling

05/11/2016 10:34AM ● Published by Jennifer Gonzalez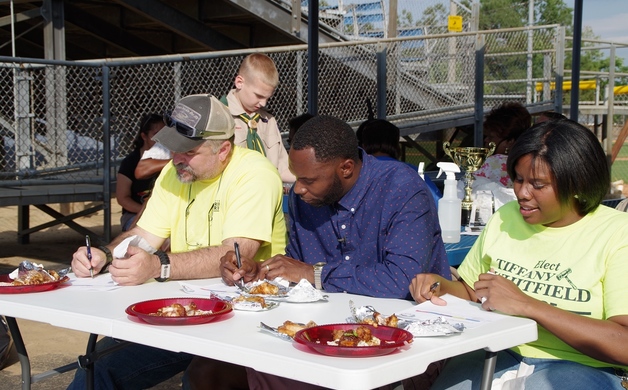 Gallery: Out of Sight Wing Fling. Photos by Tracy Lazaro-Baxley. [25 Images] Click any image to expand.
Vision Resource Center hosted Wing Fling on Saturday May 7, 2016 at the SwampDogs Stadium at JP Riddle.

This is the first of what they hope will become an annual event in Fayetteville.






Seen at the Scene