Salvation Army of Fayetteville Annual Meeting

05/25/2016 11:33AM ● Published by Jennifer Gonzalez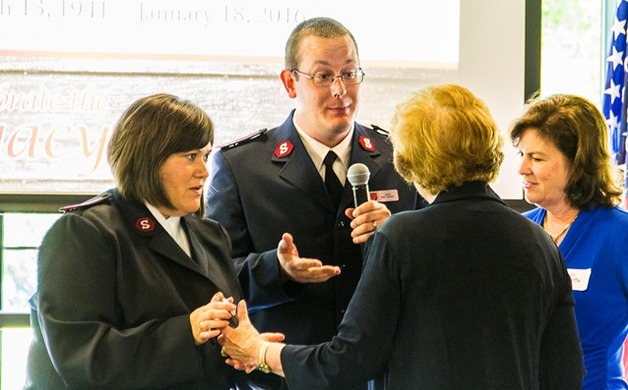 Gallery: Salvation Army of Fayetteville Annual Meeting. Photos by Val Morris. [48 Images] Click any image to expand.
The Salvation Army of Fayetteville hosted their annual meeting at the Cape Fear Botanical Gardens on Tuesday May 24, 2016.

The Salvation Army provides a variety of services to local communities with facilities throughout Cumberland, Robeson, Hoke, and Moore counties.  From housing and feeding programs to disaster services the Salvation Army are committed to meeting human needs in the diverse communities they serve.




Seen at the Scene