Freedom Courts Sportsplex Grand Opening

05/25/2016 01:14PM ● Published by Jennifer Gonzalez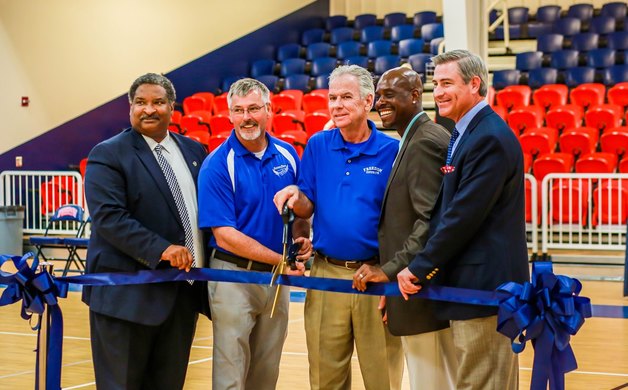 Gallery: Freedom Courts Sportsplex. Photos by Matthew Wonderly. [20 Images] Click any image to expand.
Freedom Courts Sportsplex host their grand opening Wednesday May 25, 2016. It is located at 3126 Gillespie Street, Fayetteville, NC 28312. 
Freedom Courts is a premier sportsplex  and the largest state-of-the-art sports facility in Southeastern North Carolina. The sportsplex is a 42,000 square foot, climate-controlled facility. Our facility is complete with 10 volleyball courts, 4 basketball courts and 2 indoor soccer courts. Our courts are also available for fitness groups, karate, wrestling, tennis, cheer, gymnastics, indoor youth rugby & football.
Freedom Courts hosts a range of local and national sporting events, tournaments, and competitions at all levels.
Our qualified staff of instructors and coaches provide various sports programs, clinics, camps, and training opportunities for athletes of all ages.
Freedom Courts Sportsplex is committed to helping the community by providing a safe, positive environment in a first class facility.
Seen at the Scene
Matthew Wonderly