A Symphonic Salute to the US Armed Forces

05/31/2016 09:42AM ● Published by Jennifer Gonzalez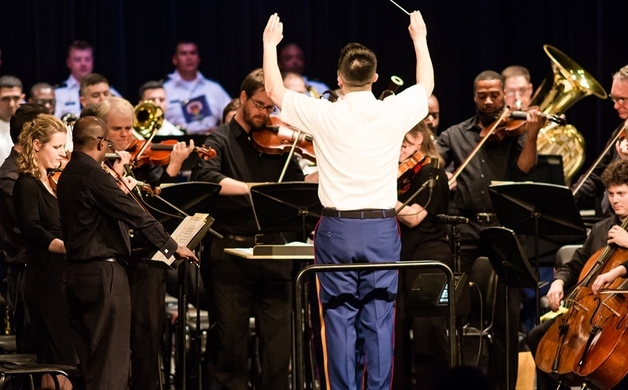 Gallery: A Symphonic Salute. Photos by Matthew Wonderly. [18 Images] Click any image to expand.
The Fayetteville Symphony Orchestra and the Army Ground Forces Band of Ft. Bragg presented their fourth annual free concert: A Symphonic Salute to the US Armed Forces on Sunday May 29, 2016.

Both groups performed together on stage and presented an evening of patriotic music to honor our armed forces this Memorial Day weekend.

The event was moved from and outdoor event at Festival Park due to rain to an indoor event at Methodist University at Huff Concert Hall.



Seen at the Scene
military life
MILITARY LIFE