SOF K9 Memorial Day Ceremony 2016

05/31/2016 03:39PM ● Published by Jennifer Gonzalez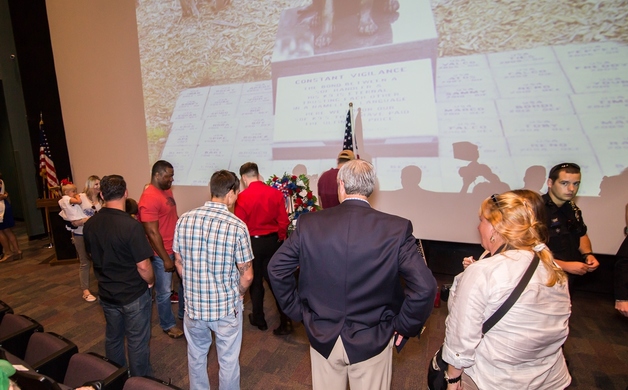 Gallery: SOF K9 Memorial Day Ceremony. Photos by Matthew Wonderly. [20 Images] Click any image to expand.
Special Operation Forces Canines and the handlers that have given the ultimate sacrifice to their country were honored at a SOF K9 Memorial Day Ceremony at the Airborne and Special Operations Museum.

The ceremony started at noon on May 30, 2016 with the raising of flags and a wreath laying at the memorial.
Seen at the Scene
Matthew Wonderly
military life
MILITARY LIFE