Dale Ann Bradley Live

06/06/2016 12:46PM ● Published by Jennifer Gonzalez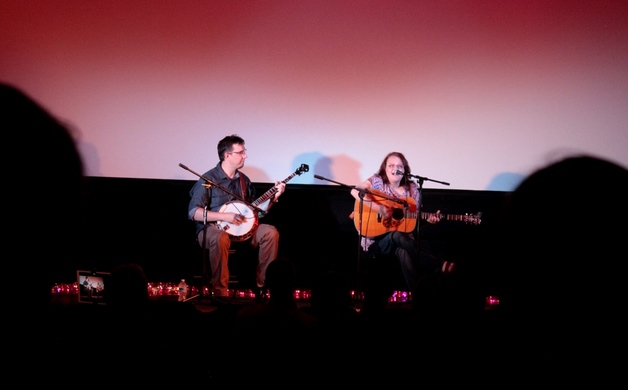 Gallery: Dale Ann Bradley Live. Photos by Christian Bendana. [8 Images] Click any image to expand.
Dale Ann Bradley performs live at the Cameo on Thursday June 2, 2016.

Raised in the coal fields of Appalachia, life for Dale Ann Bradley was much like her musical heroes from the same area in the southern mountains.

No running water or "safe" electricity was available until she was a senior in high school.

"One light socket and an extension cord kept a 1950's "Philco" refrigerator, box fan, and radio going. Looking back now I know how dangerous that was."

Dale Ann has always expressed in her recordings the boundlessness of Bluegrass music and its musicians and vocalists by incorporating songs from all styles into her shows and albums.

"Bluegrass can go anywhere, do anything, rip your heart out and make you laugh."

The songs are true and full of passion. The artists love it like their families, which in reality is where all the emotion comes from. The roots of this tree are strong and the branches are blooming. Through all the ups and downs, happy and sad times, Dale Ann has always had a song. No one has handed her anything. She has garnered international success doing the kind of music she loves.


Seen at the Scene