Sustainable Sandhills Award Luncheon 2016

06/24/2016 09:35AM ● Published by Jennifer Gonzalez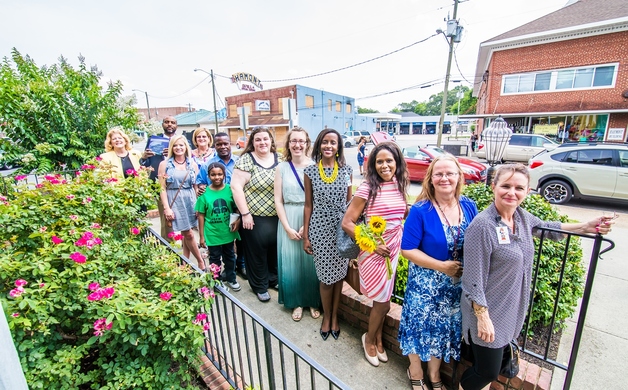 Gallery: Sustainable Sandhills. Photos by Matthew Wonderly. [24 Images] Click any image to expand.
Fayetteville, North Carolina – Sustainable Sandhills hosted a Green Business Luncheon on June 23, 2016. This luncheon was to recognize businesses that go above and beyond in their dedication to sustainable business practices. 
The luncheon was hosted at the Hilltop House Restaurant. During the luncheon, Sustainable Sandhills presented twelve awards to businesses who have shown extensive effort in creating and maintaining an environmental stewardship business model. These awards included the Leadership Award, Nonprofit/Community Organization Award and Green Reuse Award. There were over 100 nominations for the 2015-2016 year. 
Congratulations to all the nominees and winners! 
Walk the Walk Green Awareness: 
Walk the Walk Green Recreation:

Walk the Walk Green Healthcare:

Walk the Walk Green Eatery: 
Walk the Walk Green Wellness: 

Walk the Walk Green Reuse:

Walk the Walk NonProfit/Community Org: 
Walk the Walk Green Facilities Management:
Walk the Walk Air Quality: 
Walk the Walk Clean Energy: 
Walk the Walk Clean Water: 
Walk the Walk Green School
Walk the Walk Green Business Leadership
2015 Walk the Walk: Commitment to Clean Energy
2015 Platinum Green Business: Above & Beyond

The Partnership for Children of Cumberland County
2016 Platinum Green Business: Above & Beyond

Seen at the Scene
Matthew Wonderly