Publisher's Note July/Aug 2016

07/01/2016 12:30PM ● Published by Jennifer Gonzalez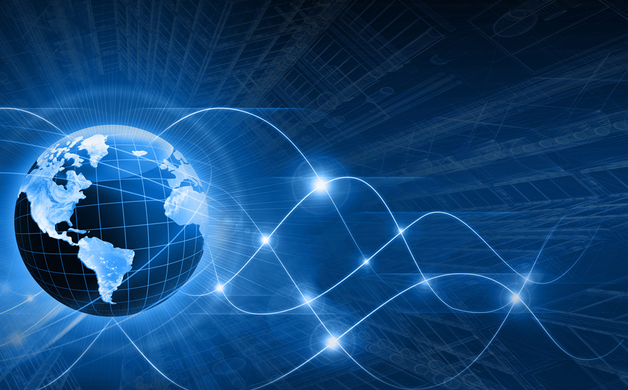 By: Marshall Waren 
A few months ago, while I was waiting at the Verizon store, I helped a fellow customer with some of the features on the iPhone 6. Once the sales representative entered our conversation, she was astonished at how much I knew about the phone and its features, especially at my being an older person, since most people my age are afraid of technology. I laughed and explained that I have had lots of expensive lessons in learning technology.  
I have always been fascinated with technology. In 1980, on our way to New York City, when flights out of Fayetteville to New York made a stop in Roanoke, Virginia, our flight was delayed in Roanoke for several hours. I went to the mall there and discovered the TRS80 business computer made by Radio Shack. This was the precursor to the personal computer that was later released by Apple and then IBM. I purchased one. These days, I could buy five computers for what that one cost. That was the beginning of my trek into technology. 
 Ever since my TRS80 experience, I have stayed ahead of the curve. Besides computers and iPhones, I have used my technology capabilities to advance the benefits in our home. We have a series of sump pumps surrounding our house that keep rain water from entering our basement. The water collects in a giant well fifteen feet deep in our front yard. Once the well is full, a pump drains the water to the street. If the electricity remains connected and the pump is active, everything works fine. If not, I have a mini-disaster on my hands and a small flood in my basement.  
I discovered a gadget called "the sump pump alarm." It now warns me via text message if the electricity to the pump is off or if the pump is not working. If a severe thunder storm occurs that knocks out the power, even if we are out of town, then I can react. I have a handyman who receives the same text message. This service has saved us a great deal of grief. 
While I was in New York City in 2010, my iPhone died while we were out. I stopped in at an Apple store and discovered a new gadget for iPhones called a Mophie. It is a charging device that once fully charged can keep your phone charged all day. It basically becomes part of your phone and works wonderfully.  I have used one ever since and have even given one to my wife and my grandsons, too.  
My latest excursion into technology involved a service called eVoice (trademark symbol, a tiny r). My wife and I are some of the last few people who still have a landline at home. I have tried for years to get rid of it, but my wife prevailed because her mother likes to call the landline. Also, if we received an emergency call late at night, people could always call the landline if our cell phones were turned off for the evening. Over the years, we have received dozens of "robo" calls. These unsolicited calls from telemarketers and political parties came day and night. I tried the "do not call" list to no avail. eVoice(trademark symbol) gave me the solution without cancelling the landline. Now, when someone calls, there is an answering device which is my voice saying, "If you wish to talk to Sandee dial one, Marshall two." The call is then forwarded to our respective cell phones. There is a feature in the iPhone's settings called "Do Not Disturb." When enabled, "Do Not Disturb" allows all other applications (like texting) to be silenced, but allows the phone to still ring. This satisfied my wife so that she would not miss a late night emergency call. This technology has completely eliminated the unsolicited "robo" calls we received because a "robo" call cannot dial one or two. 
I have also used other gadgets, like "tiles" that attach to phones, iPad's and car keys and let me know via the internet where these items are located in case you misplace them. Apple TV and Amazon Fire are entertainment gadgets that have made our home entertainment much better, too. Technology covers so many fields that affect our lives. 
Praise the Lord for all of the technologies and gadgets that make our lives easier.

CV ARTICLES