September/October 2016 Publisher's Note

09/01/2016 01:04PM ● Published by Jennifer Gonzalez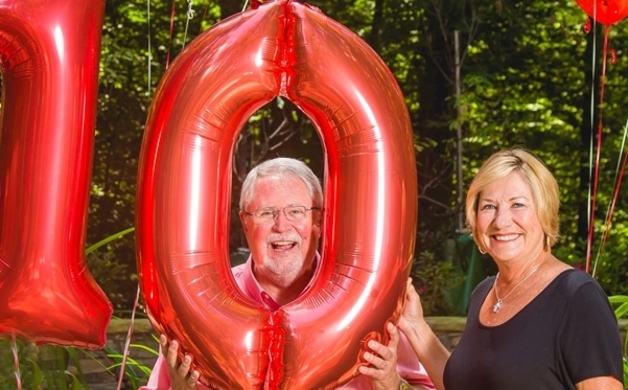 By Publisher Marshall Waren and Editor Erin Pesut

Erin Pesut: Marshall, how long have you lived in Fayetteville?  
Marshall Waren: All my life, 67 years.  
EP: How did CityView get started? What's the story there?  
MW: I was in the printing business and we were looking to diversify. I remembered a publication that was done by a high school friend, Buddy Howard. He started a Fayetteville magazine and it lasted maybe eight or nine issues? George Shooter was renting us space for William George Printing and I found an old copy of the former publication. George printed it for Buddy. I thought maybe we should start a magazine like that.     
EP: How did you initially get CityView off the ground?  
MW: I contacted George Norman, a client of our printing company that had magazine experience. He got us hooked up with an editor and a graphic designer. They both lived in Durham. We started the first two or three issues with them before I hired a full-time editor. Then we started doing the graphic design internally at William George Printing.   
EP: How did you decide on the name CityView? 
MW: I don't remember if I came up with the name CityView or if George Norman did, but that name kind of stuck early on. We found out right after we got started that there was a magazine in Knoxville named CityView. We researched and found out we actually started before they did. Even though we did not have a copyright on our name, the fact that we started before they did had a precedent value to it.  
EP: How did you know that CityView would be successful?  
MW: I just knew that every major city in North Carolina had a glossy publication and we were the only one that didn't. I didn't know that it would last ten years, but I did think that it would grow, because people in Fayetteville would support it. I knew that. And they have, particularly the advertisers. They've supported it really well. Plus, we have really good staff right now. We have been blessed.  
EP: What is one of your most favorite issues you remember?  
MW: Early on, the Movers & Shakers issue in October/November 2007 got a lot of positive comments in the community. We chose a variety, a diverse group of people involved in community affairs, business relations, churches and we had a nice culmination of them getting together and having lunch at Highland Country Club. We featured all of them in a story and took a lot of pictures. That went over really well. I suppose we should try and do something like that again. That was nine years ago.  
EP: What is your favorite thing about being the publisher of CityView? 
MW: I love having people that I see out in the community brag about how good the magazine is. They look at our magazine compared to other metropolitan areas and they say ours is as good or better than what they've seen in Charlotte, Raleigh, Cary or Greensboro. Those comments are very positive. I hear them all the time. It's not just from one or two people; I hear it from so many people that I know from all my years of living here.  
EP: Talk a little about how CityView stays up with the technology trends, which are changing so quickly these days. 
MW: We offer SMS and digital marketing for our advertisers, which really is a game changer. On our CityView website we even have a business directory for restaurants and services, where they can post their business information for free. We have serious Facebook presence. We have over 5,800 Likes, and it's still growing, more everyday. We're on everything: Facebook, Twitter, Instagram and Snapchat. Not many people know it, but we have a community calendar on our website, too, for local events and happenings. Personally, I have a long storied background with technology.  
EP: And since we are celebrating Fayetteville in our 10th Anniversary Issue, too, Marshall, what do you love most about your hometown? 
MW: It's such a melting pot of people from all over the world, particularly all over the United States. The fact that we have the military base here is a positive because it has made us different in so many ways. We are a very positive, a very culturally strong community. We have tremendous things going on in Fayetteville. When I talk to people and they haven't been to Fayetteville in 25 years, I say, You wouldn't recognize it. I tell them they should come to Fayetteville and ride through downtown and see what's changed.  
We're the only lifestyle magazine here and CityView is about the positive things going on in the community. From the very onset, I always said that we're going to stick to things that are positive. That has really paid off. People like that aspect. I have a friend, in Fayetteville, and he says, I read your magazine cover to cover because I learn so much about our community that I didn't know before. He says, I learn so many things; it's just amazing.  
EP: That's great to hear. So, as CityView looks forward towards the future, what are you most excited about?  
MW: I'd just like to see it continue to succeed for Fayetteville. I'm not going to retire anytime soon. I'm going to be here until the Good Lord calls me home.  
Publisher's Note
CV ARTICLES