Premier Art Walkabout

09/09/2016 10:13AM ● Published by Jennifer Gonzalez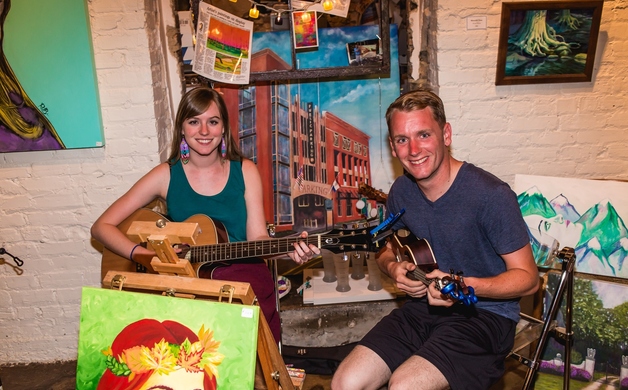 Gallery: Premier Art Walkabout. Photos by Matthew Wonderly. [64 Images] Click any image to expand.
On September 8th at 5 p.m. art lovers enjoyed a three hour long immersion in Fayetteville's vibrant downtown arts' scene for the first ever Art Walkabout.

This quarterly event seeks to showcase Fayetteville's blooming art scene.
 Participants used a Walkabout Passport as their map to all the participating galleries and venues. Stops along the self-guided crawl included an interactive and unique experience at each gallery.

Participants received stamps in their passports to document their journey. Those with a collection of 3 or more stamps were entered in a drawing for chances at prizes.
The Art Walkabout is a grassroot collection of downtown Fayetteville, NC art galleries participating in four interactive ar
t crawls annually. The premier Walkabout takes place Thursday, September 8 from 5-8pm.

Participating Galleries:

Cape Fear Studios - 148 Maxwell St.

Olde Town Gallery - 124 Maxwell St.

Taste of West Africa - 107 Person St.

The Sweet Palette - 101 Person St.

City Center Gallery and Books - 112 Hay St.

The Art of Sandra Dee (at Diane's Vintage) - 242 Hay St.

Gallery 116th - 116 Anderson St.

King Studio - 227 Old St.

300 Hay - 335 Hay St.

The Ellington-White Contemporary Art Gallery - 113 Gillespie St.
Seen at the Scene
Matthew Wonderly