Dunkin Donuts Ribbin Cutting

09/28/2016 03:39PM ● Published by Jennifer Gonzalez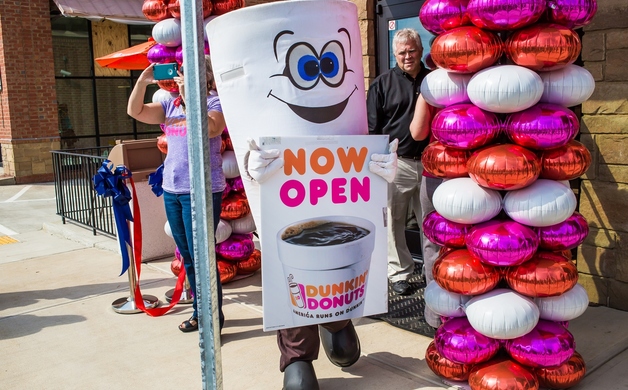 Gallery: Dunkin Donuts Ribbin Cutting [38 Images] Click any image to expand.
Dunkin' Donuts opens a new location in Fayetteville at 1926 Skibo Rd Suite #108, Fayetteville, NC 28314.

The Greater Fayetteville Area Chamber of Commerce hosted the Ribbon Cutting on Wednesday, September 28,2016.

Dunkin' Donuts is the world's leading baked goods and coffee chain, serving more than 3 million customers per day. Dunkin' Donuts sells 52 varieties of donuts and more than a dozen coffee beverages as well as an array of bagels, breakfast sandwiches and other baked goods.





Seen at the Scene
CV SHOP LOCAL