October Special Issue 2016 Publisher's Note

10/04/2016 01:45PM ● Published by Jennifer Gonzalez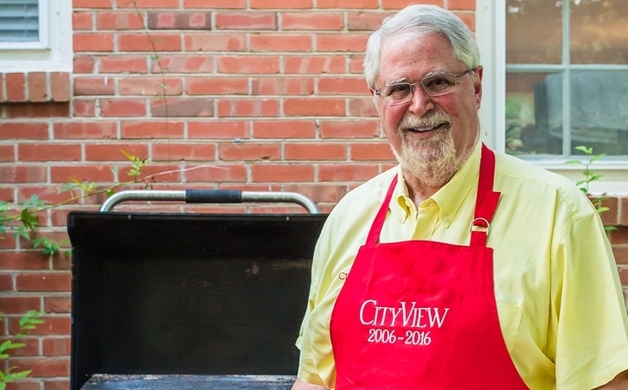 Well, time is flying! Our "Food & Wine Issue" is upon us, which we celebrate with a great launch party. 
This year, on October 13, our 4th Annual Food & Wine Party will be held at the Cape Fear Botanical Garden. This new venue allows our party to continue to grow. Last year, over 450 people attended, which was a new record! People said it was the best party in Fayetteville. I hope you will come and enjoy the great food and wine and mingle with lots of people. It's not too late to buy your ticket. Log on to our website—www.cityviewnc.com—and click on the Food & Wine Party button. This year, we've also made arrangements with Uber for discounts, which is a great partnership.   
Since last year, I changed my recipe for Thomas Burgers by adding an interesting twist. I think it makes for better burgers. With two or three pounds of hamburger meat, add chopped onions and green peppers (if you like them). Add ¼ cup of Scott's Barbecue sauce, ½ cup of Dijon mustard and ¼ cup of Thomas sauce. Mix all ingredients together. Cook 30 minutes in a slow cooker or 12 minutes on a hot grill. This recipe yields four to five burgers.  
I learned my next secret off the Internet: how to cook a perfectly medium-rare steak from one end to the other. Buy your meat in a roast form (either rib-eye, NY strip or filet mignon). Add spices. Pre-heat the oven to 275 degrees. Put the meat in the oven for 35 to 40 minutes. Check the internal temperature with a good meat thermometer at the 30-minute mark. When the temperature reaches 120 degrees, take the meat out of the oven. Let it rest for 15 minutes (this is very important to time correctly or the meat will be overcooked). After 15 minutes, sear the steak on a hot grill or in an iron skillet on the stove, two minutes on each side. You now have a perfectly medium-rare steak. I suggest you enjoy your steak with a good bottle of wine that has been decanting since you began cooking.  
 My favorite wine is Caymus Cabernet. It's a bit pricey, and one I don't buy often unless there is a deal on the website Wines 'Til Sold Out (www.wtso.com). I encourage you to sign up for their daily deals.  
Enjoy your steak and burgers that God has given us. Eat and drink to His glory! 
CV ARTICLES