The CAC Annual Community Child Abuse Prevention Breakfast

11/04/2016 01:11PM ● Published by Jennifer Gonzalez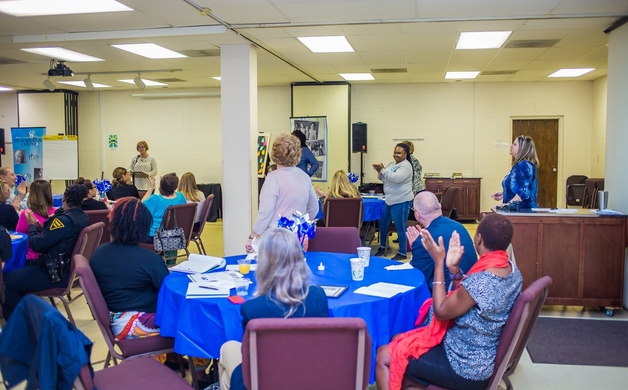 Gallery: The CAC Annual Community Child Abuse Prevention Breakfast [35 Images] Click any image to expand.
The Child Advocacy Center (CAC) hosted their annual Community Child Abuse Prevention Breakfast on Friday, Nov. 4, from 8 – 9 a.m., at Lafayette Baptist Church in Fayetteville.
Sharon Hirsch, Executive Director of Prevent Child Abuse North Carolina, spoke on "It Takes a Village to Prevent Child Abuse."
Hirsch has more than 25 years of experience in nonprofit and government agency management, including previous leadership roles with the Durham County Department of Social Services and the NC Association of County Directors of Social Services.
The purpose of the breakfast is to bring people to the table who do not hear about the societal problem of child abuse on an ongoing, day-to-day basis," said Faith Boehmer, Volunteer and Prevention Coordinator at the CAC. "I hope that staff and board members of organizations that work with children and child abuse will encourage their friends, neighbors and the public at large to attend. I would like to challenge our community to consider 'What are we doing to protect our children? What policies do we have in place? Who needs to learn the steps to protect our children?'"
CV Family
,
Seen at the Scene