Fayetteville 2016 Veterans Day Parade

11/07/2016 09:05AM ● Published by Jennifer Gonzalez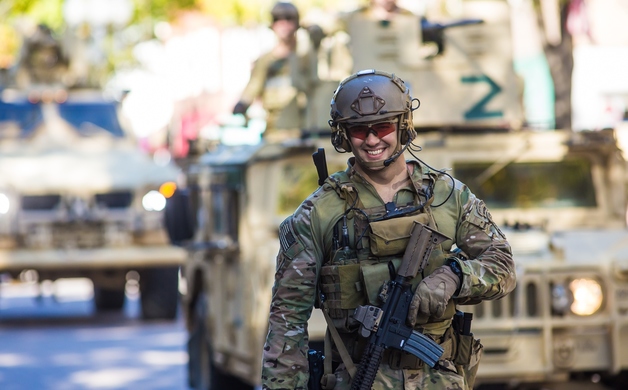 Gallery: Fayetteville 2016 Veterans Day Parade [74 Images] Click any image to expand.
The Cumberland County Veterans Council hosted the "Fayetteville Veterans Day Parade" in historic downtown Fayetteville on Saturday November 5, 2016 at 10 a.m.

The parade was in conjunction with the Heroes Homecoming IV events that took place throughout Cumberland County.
The theme of this year's parade was "Honoring Our Greatest Generation," and veterans from World War II were honored.
The parade had over 100 participants, including active-duty military, numerous veterans' organizations, military equipment, and ROTC units and marching bands from local high schools and universities.
The parade began on Hay Street, at the Airborne & Special Operations Museum, and end on Person Street, at Liberty Point.
CV Family
military life
MILITARY LIFE