Nov/ Dec 2016 Publisher's Note

11/09/2016 12:45PM ● Published by Jennifer Gonzalez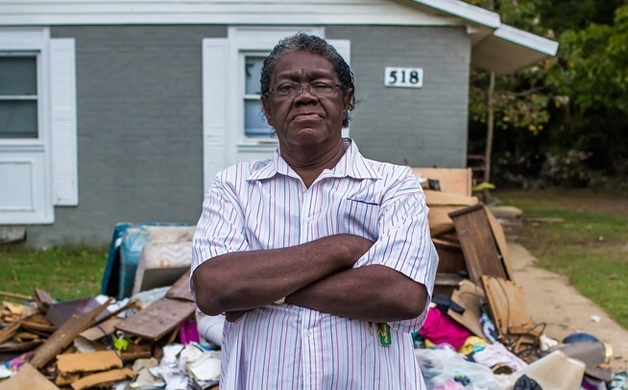 Gallery: Nov/ Dec 2016 Publisher's Note. Photos by Matthew Wonderly. [17 Images] Click any image to expand.
By: Marshall Waren

Fayetteville has suffered great loss and tragedy in the aftermath of Hurricane Matthew. It has been my witness that God uses great calamity in our lives to bring us closer to Him. This past week, people were praying that never pray and others that seldom pray were praying. There is a famous quoted verse from the book of Romans that addresses these events. Here is a partial quote from Romans 8:28 (ESV): "And we know that for those who love God all things work together for good, for those who are called according to His purpose." The key line in this verse is "those who love God." God looks after His people and He has done that these past weeks in Fayetteville. It has been amazing to watch the outpouring of strangers helping strangers and churches sending out hundreds of volunteers.  
 I posted for help on Facebook to assist my handyman who lost everything in the flood. His house was on Cool Spring Street and was six feet under water (see the picture on page ##). So far, we have received four mattresses, various chairs, tables, lounge chairs, sheets and towels, among other things. Fortunately,  he has a new rental place thanks to his landlord.   
The downtown post office and Systel Building had a major impact from the high water. They will be closed for weeks. My father grew up on Green Street where the post office and Systel Building are now located. During the 1945 flood, my father's mother still lived on Green Street and boats were used to get around town several days after that flood. Most of the same areas affected by that flood were affected in Matthew.  
The Hope Six project on Old Wilmington Road as well as the Habitat for Humanity homes were hit very hard. All of that flooding came from Blount Creek. I did some research and Blount creek starts of off Boone Trail and mostly carries rain water run-off downstream .  Blount Creek runs from Bordeaux area down Robeson St, then over to Gillespie and down behind the houses off Wilmington Rd.  After that it merges with Cross Creek  and dumps it into the Cape Fear River. It flooded a friend of mine's house on Delaware Avenue behind Ashley Elementary School off Robeson Street. It wiped out a church parking lot on Gillespie Street where McFadyen Music was located for years. Cool Spring Street is parallel to Gillespie.   
Let us all pray that we don't see another storm like Matthew in our lifetime.  
In my column last month, I explained that Caymus was my favorite wine even though it was expensive. It cannot be purchased locally, so I went "a bridge too far" explaining how I got it. I made a huge mistake by not mentioning The Wine Café downtown and our local distributers like Healy Wholesale and Mutual Distribution Company. We have many great wine outlets and distributors here in Fayetteville. The Wine Café has a large selection of great wines and so does Healy Wholesale and Mutual Distribution Company that distribute to wine stores and grocery stores in the area. We at CityView do promote our advertisers—especially on Facebook, as we did for our annual Food and Wine Party. I apologize for not directly pointing out that there are plenty of good wines sold locally. Please visit these shops and grocery stores soon and check out their selections.  

Publisher's Note
CV ARTICLES