2016 Rotary Christmas Parade (1 of 2)

12/12/2016 09:27AM ● Published by Jennifer Gonzalez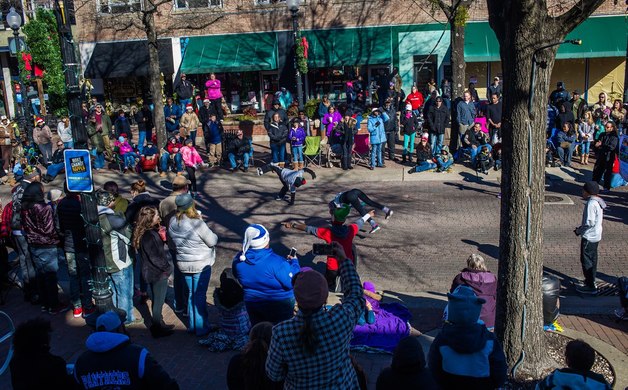 Gallery: 2016 Rotary Christmas Parade. Photos by Matthew Wonderly. [52 Images] Click any image to expand.
It was a chilly Saturday morning for the 2016 Rotary Christmas Parade but that did not stop the hundreds of spectators from enjoying the annual event.

100 to 120 organizations were a part of the parade including Santa and Mrs. Clause.

The Rotary Club of Fayetteville's mission is to do good in the world. They host the Fayetteville Rotary Christmas Parade, Scholarship Programs, Rotary Youth Leadership Awards, local student hunger abatement, Christmas Family program, High School Interact Clubs, College Rotaract Clubs, Peace & Conflict Resolution Scholarships, fellowship and friendship throughout the international community.


Seen at the Scene