Publisher's Note Jan/Feb 2017

01/03/2017 01:00PM ● Published by Jennifer Gonzalez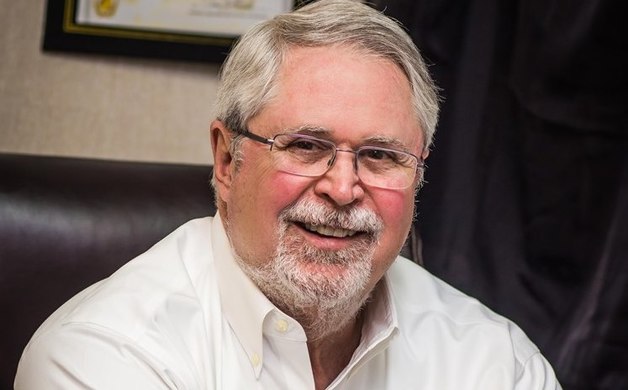 By: Marshall Waren
Fond Farewells
The year 2016 went by way too fast. When I think back on it, there are several people who touched my life who died. Arnold Palmer was one such person. He died in September. He was the famous worldrenowned golfer who played a golf match with Harvey Ward at Highland Country Club in 1950 that we wrote about in our January/February issue last year.
You can read the story on our website by searching "One Historic Golf Game."
As far as local friends go, I had several friends that died this past year. Four of them died back-to-back in June and July.
Chris Cammack, age 66: Chris was a longtime friend of mine. Our friendship started when he moved to Fayetteville in fourth grade because his father, Jim Cammack, became the pastor of Snyder Memorial Baptist Church. Chris was one of the best athletes to ever come though Fayetteville. He was the catalyst that helped Fayetteville High School win back-to-back state basketball championships in 1965 and 1966. His main sport was baseball, and he eventually signed a full scholarship with NC State where he won many awards and accolades. After several years of fighting the disease, Chris died of cancer in June.
Trey Godwin, age 47: Trey was a friend of mine who also worked with me in the late 90s in a computer venture. His father, Hillman Godwin, has been my friend for many years. Trey was an expert with computers and entertainment equipment. He loved motorcycles, but that is what killed him in a tragic accident in June. In fact, his father and I were at Chris Cammack's funeral service in Wrightsville Beach when he received the awful news about his son. Hillman and I have an unfortunate common bond now; we both have lost sons.  
Larry Jones, age 79: Larry was my friend for over 35 years. He moved to Fayetteville with North Carolina National Bank (NCNB) that later became Bank of America. We became fast friends through golf, and we played many, many rounds together. He moved to Wilmington, and we played golf down there as well. When he retired, he moved back to Fayetteville because he had so many friends here. He died in July of complications that developed from his cancer treatment.
Dudley Miller, age 81: Dudley was a local physician who was a fun-loving guy. He was an excellent skier, and each year, for about 20 years, he organized ski trips to Colorado for his friends. Some of the best vacations and trips I have ever been on were with Dudley. He died from a stroke in July.
Wilson Yarborough, III, age 64: This one is close to home. He was my wife's brother. I have known Wilson for 50 years. He was a kind-hearted soul. All of his life he gave of himself to others. He was sick for the last year or two and died suddenly at home. He had four sons that he had a special relationship with and his two sisters, as well. Wilson was in the car business all of his life, following in his father and grandfather's footsteps.
For an issue focused on health and wellness and beginning a new year, it may seem sad to recall my friends who died, but we wouldn't be where we are today without our friends and family who were by our sides for many years.
Here's to looking forward, while glancing behind. God bless you and your family in 2017!
Publisher's Note
CV ARTICLES