Boxers, Bikes & BBQ

01/23/2017 01:06PM ● Published by Jennifer Gonzalez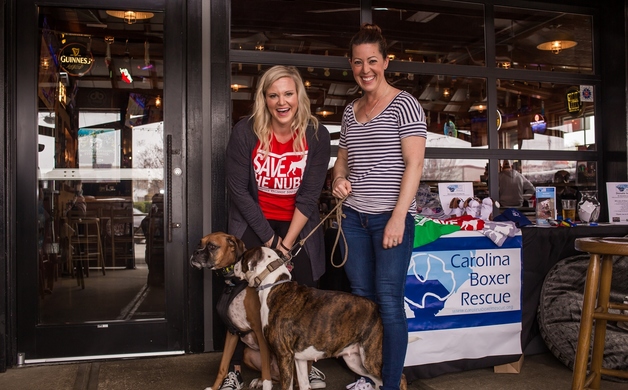 Gallery: Boxers, Bikes & BBQ [26 Images] Click any image to expand.
Boxers, Bikes & BBQ fundraiser for Carolina Boxer Rescue  was held on Saturday January 21 at Mac's Speed Shop.

Locals got the chance to meet the boxer breed, enter to win raffles and enjoy some BBQ while learning about adoptions, fostering, volunteering and helping to save abused and abandoned Boxers in North and South Carolina.

For more information visit CarolinaBoxerRescue.org. 
Seen at the Scene
CV PETS