Pet Corner: Rhett & Hal

02/23/2017 11:45AM ● Published by Jennifer Gonzalez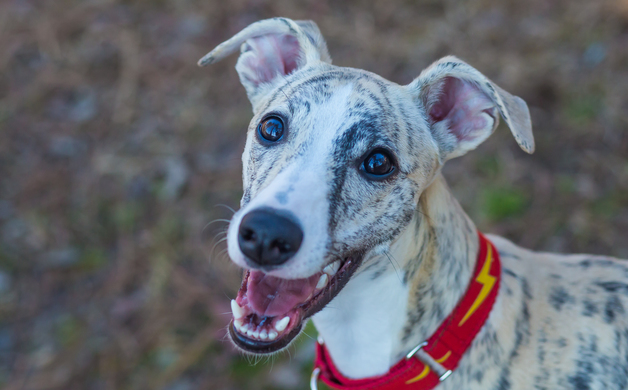 Meet Hal, a 5-month-old Whippet who is best friends—brothers, more like—with his master,
Rhett Hardin, a five-and-a-half year old pre-kindergartener at Fayetteville Academy. (That "and a half" is very important, we learned.) We stopped by for our interview and just missed Hal going down the family's slide in the backyard. Hal sprints everywhere, chases race cars down the hallway in their home, loves to lay in the sun and curls up on a love seat with Rhett when he's all tuckered out. Victoria Hardin, Rhett's mother, said, "For a fancy dog, he's really just a hound dog." 
Q: Rhett, what does Hal like to do? 
A: He likes playing ball. And he tries to chew the leaves.  
Q: What are your favorite things to do? 
A: Same things. But not chewing the leaves.  
Q: What are your favorite things to do with Hal? 
A: Throwing the ball with him.  
Q: Are you with Hal all of the time? 
Q: What grade are you in? 
Q: How did you know you wanted Hal for a pet? 
A: We FaceTimed. We FaceTimed with Hal. And he came to us by airplane.  
Q: Where did he come from? 
A: He came from Ohio. And I was the first one to give him a treat when he got off the plane.  
Q: I see you live near a lake. Does Hal run into the water? 
A: No, but he gets close to it.  
Q: The Whippet is also known as the Poor Man's Racehorse, which means they can run really, really fast? Do you know how fast Hal can run?  
CVF: Have you ever clocked it? 
Q: What's the coolest thing your dog does? 
Q: Where does Hal sleep? Does he sleep with you? 
A: Yes. Every night. In the morning he wakes up my dad, to have him take him outside.  
Q: Why did you name him Hal? 
A: We didn't. He was already named Hal. And we didn't change it because I didn't think he'd understand the other name.  
A: No. He barks really loud. If someone is playing with him, he barks.  
Q: Does he give you kisses? 
Q: Hal has a red collar with yellow lightning bolts. Why did you pick out that collar? 
A: Because, because he is so fast.  
Q: What's your favorite color? 
A: Red. Well, actually all the primary colors.  
Q: What do you think Hal's favorite color is? 
A: Maybe brown, black or white because that's the color on his coat.  
A: Yes. This is his kennel. He's got a lot of toys in here. He goes in here when I'm at school.  
Q: What kind of toys does he have? 
A: Balls, chewy stuff and a little guy.  
Q: What's the little guy? 
A: A puppy, but it's not alive. It's a toy one. He loves that one.  
Q: What's the funniest thing Hal has ever done? 
A: He licked my friend Snyder when he fell down.  
Q: Does Hal have any nicknames? 
A: Hal. Halexander Flash Hardin. Sometimes I call him Hallie.  
Q: How do you feel about being famous in a magazine with Hal? 
Q: Is Hal your best friend? 
CV Family
CV PETS