Teen Life: Student & Athlete

02/23/2017 12:05PM ● Published by Jennifer Gonzalez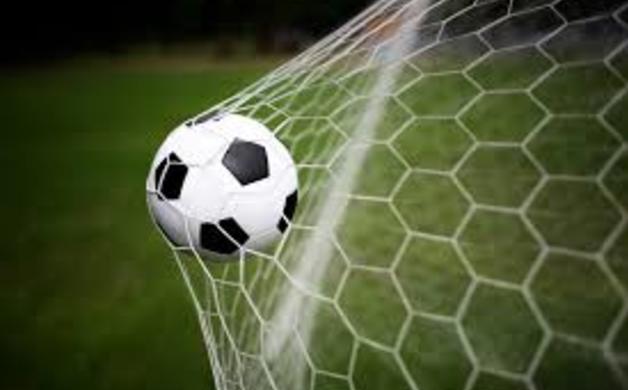 On Saturday, I wake up to the smell of eggs and bacon. I get up and make my way down the wooden stairs and find my parents in the kitchen with a glossy piece of paper in their hands. "What's going on?" I ask. My mother hands me the paper. I can't believe it. I received a full-ride, a four-year athletic scholarship to play soccer. My father's eyes shine with pride and my mom is crying tears of joy. I can see myself stepping onto the pitch wearing my jersey for one of the biggest schools in the nation. Everything begins to dim. My eyes flutter open, and then I'm awake. I've had another one of my dreams to play soccer in college at my dream school.  
 I've been dreaming all my life to play soccer in college. I've dedicated numerous hours to it. But, an unfortunate reality is that many student athletes will not play their favorite sport at the collegiate level. According to the NCAA, out of the nearly eight million students participating in high school athletics, barely 480,000 of them will compete at NCAA schools.  
Playing at the collegiate level is difficult. It requires a willingness to continually improve, hard work, patience and a special passion for what you do. I'd argue that luck is also involved, because being in the right place at the right time and under the right playing conditions when the scouts are watching can equal success. 
As a student athlete, it's challenging to balance academic requirements with athletics. The workload as a high school student is no different when you're also an athlete, and it's important to maintain high grades as well as performing to your highest capabilities on the field day in and day out. We have to manage our emotions and refocus our goals, all while trying to avoid any internal or external pressures that over-affect our state of mind. One of the most useful skills to learn is time management in terms of being a son, a student, a friend and also an athlete.  
Colin Powell stated, "A dream doesn't become reality through magic; it takes sweat, determination and hard work." Here is where we separate those who just want a scholarship or a playing position on a team from those who will "pay the price" by placing their heart and soul into a dream to make it come alive. Every student athlete is different, and sometimes the problem rests in how much effort you want to use and where it should be placed. These are not easy questions and they're not questions that can be answered by a teacher or a coach. The student athlete has to answer it himself. The moment of truth is when you are in the game. Those ninety minutes of the game can make you or break you.  
If a game is lost, the increase of conditioning at practice can be viewed as a form of punishment, but it's really part of the coach's blueprint to make the players better, individually and as a team. Our coaches emphasize that our studies must come first, and we are obligated to not slack off in the classroom. When we come home late, we still have to complete our homework. When we're tired in class, we have to keep our eyes open and absorb as much information as we can.  
 This is the honest reality of being a student athlete. We do it because we love the sport and what comes along with it, like the people we compete with and the lessons we learn. We cherish the moments we share as the team, such as the post-game oranges or the days we leave class early to travel to faraway games. Being a student athlete is like having a full-time job. Although it can prove to be extremely stressful, the memories we make and lessons we learn along the way make up for all of the hardships that we endure. 
Patrick Vazquez is a 16-year-old 11th grade student currently studying at Gray's Creek High School. He wants to play soccer for Wingate University and plans on majoring in Biology.  


CV Family
CV KIDS
CV PARENT LIFE